A dental brace may seem like something primarily aimed at younger patients, but there are numerous benefits to wearing a set as an adult as it can help correct a number of oral health issues.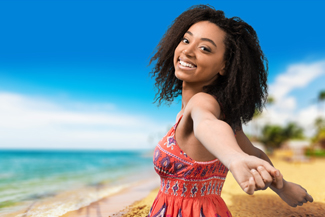 Unfortunately some patients can still miss out on the potential benefits of this particular treatment. So here are a few indications that you should consider coming in for a set of braces in Kings Hill.
Out of line or misaligned teeth
The most common causes for a recommendation for braces in Kings Hill is if there any crooked looking teeth in your smile. This very simple sign can often go ignored by patients as they don't always see it on a day to day basis, especially if it's in areas hidden by your mouth.
Over time those with a misaligned molar or crooked canine could find themselves at a higher risk of developing cavities or showing signs of gum disease as these out of line teeth can be more prone to infection. On that subject.
Signs of a recurring infection
If you're experiencing regular infections or inflammation of your gums then you could potentially benefit from a brace depending on your case. This is because in a misaligned set of teeth plaque, tartar and bacteria can build up easier in those hard to reach spots that you might naturally miss as you brush.
Then over time this lack of cleaning can lead to gum disease, cavities and all sorts of infections setting in that could put your teeth, gums and even the bone of your jaw at risk. Straightening out your teeth with a brace will make these tricky spots easier to reach into and clean with your brush, which over time should hopefully lower your chances of a future infection rearing its head.
At One Smile Oral Care our highly trained team of expert dentists will be able to diagnose and treat any infection whilst providing you with a wealth of information on how you can further improve the health of your teeth and gums.
Eating problems
Problems chewing your food could, in some cases, be eased off with the application of a corrective brace. This is because in some situations the teeth may be misaligned in a particular way that your overall bite is affected.
This could lead to difficulty chewing your meals and as your food isn't broken down properly it might also lead to recurring feelings of indigestion or heartburn.
Subtle speech impediments
Although it may sound odd, if you're experiencing any issues with your speech such as slurring and lisping around certain phrases or if there's a noticeable whistling sound, then a brace could lessen these symptoms. This is managed by realigning the crooked teeth that may be causing difficulty for your tongue and mouth as they try to shape out and sound certain words or phrases.
In summary, these are just a few of the various situations in which a brace could improve your oral health. For further information about the benefits of braces and how they could help you as an adult, then just get in touch with our team at the practice for a chat about our brace treatments.