Are you looking for a dentist in West Malling? Do you want a dental practice that puts you and your dental needs at the centre of their work? Then take a look at One Smile Oral Care. We believe that the patient comes first and that you need to be happy with your dental work whether you are coming for regular check ups, need care due to issues with your long term oral health or you want to make adjustments to your teeth for the look and feel you have always wanted.
Going to the dentist can be a comfortable and easy experience and, at One Smile Oral Care, we will do everything we can to make sure it is.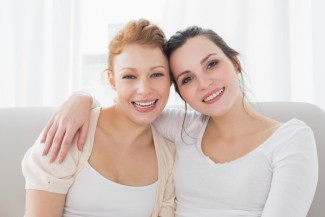 What we offer
At One Smile Oral care, we offer a comprehensive range of dental services making us an outstanding choice of dentist in West Malling. Just some of the things we offer are detailed under the categories below. For an even more detailed list, explore our website.
Cosmetic Dentistry
Our teeth can undergo a lot in life and this can sometimes affect their appearance. There are a wide range of dental services available that can restore them to their natural look including veneers, whitening, invisible braces and gum surgery. We work in partnership with some of the top dental brands such as Invisalign and Zoom Whitening to offer you the results you want often in a surprisingly short time frame.
Preventive Dentistry
This includes your regular check up alongside the detailed advice we can offer on oral hygiene and the use of various brushes, floss and other tooth care implements. We also offer professional cleaning, sealants and oral cancer screening.
Restorative Dentistry
Whether it is a crack, chip, hole or missing teeth, we have the solution for you. We offer white fillings, composites or tooth coloured restoration to give you the look you want. Other solutions we carry include bridges, dentures, inlays and overlays and dental implants so we can give you exactly the right treatment for your restoration.
Registering with us
You can drop in, call us or visit our website to arrange a call back today.
One Smile Oral Care – a great choice of dentist in West Malling.