Cosmetic Dentistry in West Malling, Kings Hill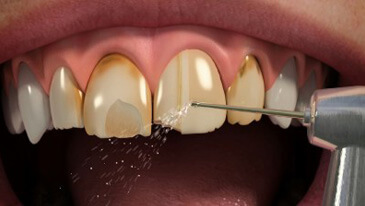 Veneers
Porcelain veneers are thin shells of ceramic that bond directly to the front and top surfaces of the teeth. They are an ideal choice for improving your smile and have become increasingly popular due to their simplicity and versatility. With veneers as an alternative, there is no reason to put up with gaps between your teeth, teeth that are stained, badly shaped or crooked. A veneer placed on top of your teeth can correct these maladies, simply and quickly, to help you achieve a beautiful smile!
When bonded to the teeth, the ultra-thin porcelain veneers are virtually undetectable and highly resistant to coffee, tea, or even cigarette stains. For strength and appearance, their resemblance to healthy, white tooth enamel is unsurpassed by other restorative options. Because they are thin, light can shine through them and they take on the natural color of the underlying tooth.
With proper care, porcelain veneers will brighten your smile for well over a decade.
Our cosmetic dentists in West Malling will ensure that your veneers are crafted from the highest quality porcelains and are bonded with the most advanced and proven materials available.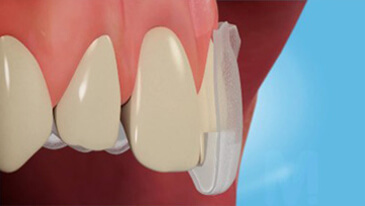 Zoom Whitening
If you prefer teeth that are immediately whiter in a short period of time, you might be a candidate for our in-office bleaching, at our dental practice in West Malling. The Zoom! Whitening System uses proprietary technology to whiten your teeth an average of eight shades in a little over an hour while you relax at our office. It's ideal for anyone who wants immediate results. And you may go even lighter with additional applications of the easy take-home bleaching that is used to touch up.
What can cause tooth discoloration?
There are many causes. The most common include aging and consumption of staining substances such as coffee, tea or tobacco. During tooth formation, consumption of tetracycline, certain antibiotics or excessive fluoride may also cause tooth discoloration.
How does the Zoom! In-Office System work?
The Zoom! Light-activated whitening gel's active ingredient is Hydrogen Peroxide. As Hydrogen Peroxide is broken down, oxygen enters the enamel and dentin, bleaching any coloured substance while keeping the structure of the tooth unchanged. The Zoom! Light aids in activating the Hydrogen Peroxide and helps it penetrate the surface of the tooth.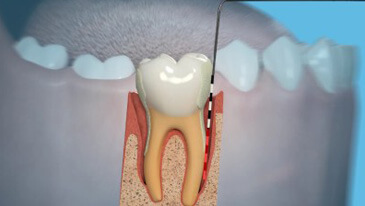 Cosmetic Periodontal Surgery
If you are unhappy with the appearance of short unsightly teeth or your "gummy smile" this can be greatly improved by a combination of periodontal procedures and some cosmetic procedures. Our cosmetic dentists at our West Malling practice are able to talk to you about any issues you have with your gums or oral health.
Although your teeth appear short, they may actually be the proper length. The teeth may be covered with excessive gum tissue. We can correct this by performing the periodontal plastic surgery procedure, crown lengthening using the latest laser technology.
During this procedure, excess gum and bone tissue are reshaped to expose more of the natural tooth. This can be done to more than one tooth, to even your gum line, and to create a beautiful smile.
Case studies
Case 1