Cosmetic dentistry in Kings Hill is a field of dentistry with many available treatment options on offer for all of our patients. Many people are not happy with the way their teeth look. Quite often people have teeth that are not as perfect as they would wish them to be, this includes teeth that are stained, discoloured, worn, chipped, broken, misaligned, misshapen, or have gaps between them. All of these issues can develop feelings of low self-esteem in a person. Advances in modern cosmetic dentistry have evolved to a point where the best smile possible can be achieved. You can use one or more cosmetic procedures to create the smile you have always wished you had. Our dentists will work with you to develop the right treatment plan to achieve the results that you desire. Cosmetic dentistry allows you to design the look that you would like and using the wealth of our highly-trained, dental care professionals' knowledge you can achieve this smile.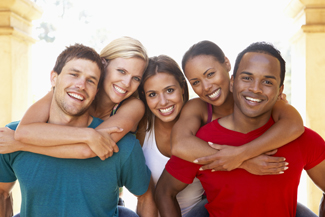 What cosmetic dentistry does One Smile Oral Care offer?
One Smile Oral Care offers a wide range of cosmetic dentistry to allow you to build the smile you have always wished for. Cosmetic dentistry in Kings Hill includes a variety of treatment options, these include the use of veneers, Zoom whitening and cosmetic periodontal surgery.
Veneers are placed directly onto the tooth's surface to give a brand new smile, provided that you care for your new veneers then they can last an incredibly long time. Zoom whitening is another option to consider to improve your smile. Zoom whitening uses light-activated whitening gel to improve the whiteness of the tooth's surface. This gel uses hydrogen peroxide to get excellent results and improve the overall look of your smile. This treatment option can be performed in the practice and in a reasonably short time, yielding excellent results. Cosmetic periodontal surgery involves treatment with the aim of having a less gummy smile. Often people can have the correct length of teeth, although they appear shorter, this can be because of an excess in gum tissue. Periodontal surgery can relieve our patients of this. All of these treatment choices are viable options to consider if you want to improve the overall appearance of your teeth and gums.
Why do people choose to have cosmetic dentistry treatments?
We have many patients more than satisfied with their cosmetic dentistry in Kings Hill. As previously mentioned, having a smile that you are not one hundred per cent happy about can have a great impact on the way you view yourself and have a detrimental effect on your self-image. A less than perfect smile can have a negative impact on the way you live your life, you may find yourself trying not to smile – or laughing behind your hand. This is no way to live. Many people choose to have cosmetic dentistry treatments to fix things that they have been uncomfortable with for a long time or some people just want a brighter, more healthy-looking smile. If this sounds like something that you would find useful then why not get in contact and see what we could offer you to design your new smile.