Braces in Kings Hill are a viable treatment option for patients who are aiming to improve the overall look of their misaligned smile. It is true that you can experience some mild discomfort through the use of braces to gently move your teeth into a more desirable position, however, this discomfort is nowhere near the level of pain that used to be associated with the use of braces. This only shows how highly developed is the level of dental care that is offered now and how we put the needs of our patients at the forefront of everything we do. If you do decide that braces might be the treatment option for you, then your dentist will work on a treatment plan with you to decide which braces are the right fit for both your mouth and the results you wish to achieve. Your dentist will also provide you with the necessary information concerning pain management. Do you have any other concerns about the treatment using braces?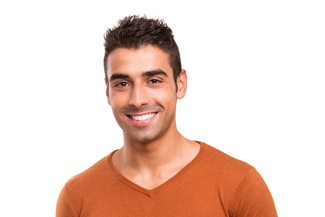 Yes I do, don't the teeth just move back after the treatment?
If you choose to have braces in Kings Hill fitted by a trained healthcare professional, then you will be issued with the necessary information concerning the proper care of your teeth, both during and after the treatment period. This includes regular brushing, flossing and keeping up with dental appointments. This gives you the best chance of maintaining your new and improved smile. It is normal to experience some movement after you have had your braces removed, this is because your teeth are not restrained by the braces anymore. Patients are usually required to wear a retainer after using a brace to combat this exact issue. As long as you work with your dentist and follow their advice your teeth should fall into and stay in the desired position. You can work with your dentist to discuss further treatment options if this is deemed necessary.
What kinds of braces do you offer at One Smile Oral Care?
Here at One Smile Oral Care, we offer an array of various kinds of braces, specifically designed to give you a brand new and healthy smile. If you are considering braces in Kings Hill then we could be the practice to help you. We offer a range of different braces which can be the right fit for a variety of different patients. Children and teenagers are often fitted with metal braces. These braces have continued to get less conspicuous through the years in their design and are now more accessible than ever. Translucent clear ceramic braces are more popular with adult patients as these are virtually indiscernible to other people, this can be an added benefit for those who are nervous about how their teeth will look whilst undergoing their treatment. These types of braces can be quite fragile due to their composition so it becomes increasingly important to look after them. If you think that braces could be for you, why not get in touch to see how we can help you achieve a straighter and more aligned smile? There is nothing stopping you!