Everyone should look after their teeth, gums and overall mouth health, to ensure that their smile lasts as long as possible. This can be aided with the help of a dedicated, highly-trained dentist in Kings Hill. Having a working relationship with your dentist can allow your smile to last a lifetime. Attending regular dental appointments allows you to engage in preventive work to stop the unnecessary eroding of your teeth and gums. You can also work with your dentist to aid restoration work, to boost your confidence concerning your smile and repair any damaged teeth. Visiting a dentist regularly helps you maintain a good level of oral health by reducing the chance of developing cavities and gum disease. Regular visits could also allow you to maintain a gleaming white, healthy smile, which can be aided by regular dental cleaning. Your dentist will always advise you on the best possible course of action concerning your teeth, this includes keeping you up to date on the science behind the best level of dental care. Your dentist will suggest when would be a good time for your next appointment, ensuring that your oral health is always their main priority.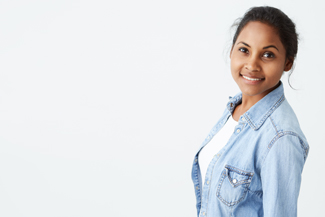 What is on offer at One Smile Oral Care?
Here at One Smile Oral Care, we offer many different services, with the main goal of keeping our patients smiling. If you are looking for a dentist in Kings Hill, we can help. We offer restorative procedures, cosmetic dentistry and preventive care. We also offer more specific services such as dental implants, periodontal therapy, endodontics, braces, Invisalign, Zoom whitening and facial aesthetics. All of these options are specifically designed to give our patients the best possible chance of achieving the smile that they desire, with each treatment having very different outcomes on a person's oral health. We will work with you to discuss your options and your ideal smile, to make judgments based on the overall outcome you wish for and your dental background. We will always ensure that we provide you with the best possible level of health care and answer any questions that you may have about the treatment that you choose to have, ensuring that you understand each step.
How is good oral health linked to good health overall?
If you choose to consider a dentist in Kings Hill you will be aiding not only your oral health but also the overall health of your body too. It is well documented that researchers have discovered a relationship between good oral health and good overall well-being. Gum disease has been shown to be linked to a number of different illnesses. These illnesses include heart disease, diabetes, respiratory disease, osteoporosis, and rheumatoid arthritis. Therefore, it becomes even more important to look after your oral health through regular dental appointments. By looking after your teeth, gums and mouth you could be in turn, looking after the rest of your body, by maintaining high levels of health. Everyone should have a good dentist in their life, so why not get in touch and we can work together to make your smile the best it can be.