There are three major fields of dentistry that a trained professional is able to specialise in, depending on their natural skill and passion from within the realm of dental care that they have spent many years in training for.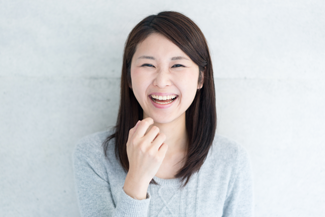 These fields are preventive, restorative and cosmetic. Depending on your situation, you will be seen by a dentist in Kings Hill who is personally chosen to be able to provide you with the right kind of care that you are seeking.
Should you just be coming in for an initial consultation or a first check-up, a dentist who loves to listen and help will be there to guide you through all the information they have regarding preventive care.
They can scale and polish your teeth, listen to your medical and dental history as well as your lifestyle habits and determine your level of oral health before providing you with detailed notes on how you can improve your oral health overall.
Education is the cornerstone for preventive care and prevention is always better than cure. This is the first step in ensuring that your teeth can remain with you for life.
What happens if an issue has been found?
We understand that it is great to establish a connection with an individual dentist in Kings Hill, so that you feel comfortable and confident with your health care professional every time that you come in to see us.
In some situations however, we find that having a dentist in Kings Hill who is passionate about a certain task and is extremely good at it, relieves patients even more of their fears and anxiety. Every one of our professionals is trained and equipped for dealing with any dental disaster that walks into their office.
Some of our team members revel in the technical tasks of restorative work. Should you need a crown, a filling, a root canal or extraction, they enjoy the task and help you feel at ease through their kind hearted and compassionate nature.
What happens if I want a cosmetic procedure?
Other dentists feel the pull towards cosmetic dentistry, they have an eye for beauty and the desire to see every one of their patients walk out of the door with a huge smile on their face and all their confidence to boot.
Having a natural eye for what would look best as the final result is a natural skill and we are proud to have many professionals on our team who consistently deliver amazing results for their patients.
From porcelain veneers, teeth straightening to teeth whitening, no task is too large or too small for our team. We are here to offer you a full range of different options so that you feel in control of your smile situation and that you are making an informed decision about what option is best for you.
Whatever your treatment plan is, we have the right team member here to guide you through the process. We welcome you to our big family and encourage you to relax and feel comfortable in our well equipped and experienced hands.