There's always so little time and so much to do, but if there's one thing we're certain of at One Smile Oral Care in West Malling, it's that your oral health won't wait!
Did you know that the sooner a dental problem is spotted, the less costly, and in some cases, less painful and time consuming it is to fix? This is why your dentist in West Malling will give you a full checkup during your first visit as a patient with us, to make sure that everything is well in your mouth and that any dental issues that are observed can get the immediate attention they deserve.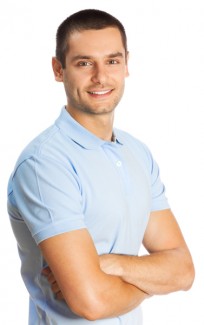 At One Smile Oral Care in West Malling we are also passionate about preventive dentistry. For us this means taking every step possible to stop dental problems before they occur. If you have any nagging worries, pains or concerns, come and speak to our dentist in West Malling. We can help and advise you, allay your fears and give you the correct diagnosis for any dental-related issues.
So no matter how little time you have, you will always save time in the future, fixing problems that could have been prevented by seeing one of our dental team and nipping problems in the bud, ensuring long-lasting oral health and a confident smile! Why not pay us a visit?
What do I need to do to see a dentist in West Malling?
Paying us a visit is easy. You can come to our physical location, our dental practice, where our friendly reception team will receive you warmly and book you in for an initial check up with a dentist, or refer you to an appropriate treatment coordinator. You can also fill in a form on our website, call us, or email the practice: info@onesmileoralcare.co.uk to book an appointment or ask us a question about your smile or your oral health in general.
We are also committed to pain-free dentistry, meaning that no matter what treatment you choose, we can use the latest in pain-free dentistry to ensure the best chance of experiencing a pain-free visit to the dentist!