Whether you have had a bad experience with your last dental surgery or have just moved to the area, there are many reasons you and your family should choose One Smile Oral Care as your next surgery.
While many dentists in Kings Hill may seem similar, our dental practice can offer you a wide range of dental treatments along with a compassionate and caring approach towards your oral health.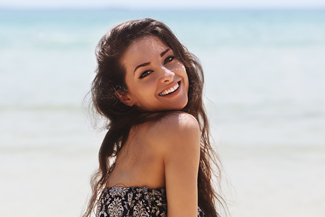 At One Smile Oral Care, we are proud to be able to offer all of our patients and their families a positive and unique experience with our dentist in Kings Hill, while ensuring they receive the highest standard of care in our comfortable surgery.
But why should you choose One Smile Oral Care? Read on to find out!
Fees and financing options
If you want to undertake orthodontic or cosmetic procedure with us, we are able to offer suitable patients a flexible financing option, subject to checks.
This will allow you to spread the cost of your treatments in to affordable chunks, meaning all you will have to worry about is your new smile.
Nervous patients
Our dentists in Kings Hill are compassionate and sensitive professionals, who aim to make every patient feel comfortable in our practice.
If you are a more nervous patient, we can offer you a range of services while in the chair, including pain free anaesthetic injections, conscious sedation or intravenous sedation for our more phobic patients.
Highly rated
Our team are extremely dedicated to putting our patients care first and as such, we have received consistent high ratings from our regular and emergency patients.
Our 'Smile Gallery' and 'Testimonials' pages show our team's commitment to providing high quality dental care, so feel free to look through these sections of our website!
Flexible schedules
We know that with modern working hours becoming longer, many people need a more flexible schedule to keep their teeth in top shape.
At One Smile Oral Care, we offer extended hours from Monday to Friday as well as appointments on Saturday.
We aim to see all of our patients promptly and if you are experiencing an emergency dental situation or are in extreme discomfort, we will aim to see you the same day for an emergency check-up and treatment.
Advanced technology
No one likes the 'numb' feeling you get after a filling or extraction at your dental surgery.
At One Smile Oral Care, our team of experts do not use uncomfortable numbing injections; we use our 'Magic Wand' system, which provides targeted anaesthetic for the designated tooth, without impacting on the surrounding gums, tongue or cheek. Perfect if you have to go to work afterwards!
These are just some of the reasons to choose One Smile Oral Care as your next dental surgery, so if you want to join our practice, contact a member of our team today!