If you are looking for a Kings Hill dentist, then we would like to bring your attention to our One Smile Oral Care practice. Our practice began with Dr Ben Mortazavi, who is an experienced dentist with years of knowledge in the industry. He trained in Germany, where he ran a successful practice and subsequently came to Kent with his expertise to begin One Smile Oral Care. More recently, Dr Ben Mortazavi has contributed £1 million for new facilities at the practice, ensuring that our patients receive top of the range technology in their treatment. Each One Smile Oral Care dentist, at Kings Hill shares the same philosophy of putting the customer first and working alongside the customer in order to achieve the goal of a perfect smile, with maximum comfort in the process.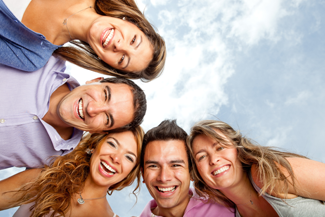 What we offer
At One Smile Oral Care, we offer everything from regular dentistry, to more advanced facial procedures, such as dental implants, and facial aesthetics. Just head in for a quick consultation or send us a message on our website if you are unsure about what results you are after. We will also run you through a clear explanation for each procedure before going ahead with it, to ensure that you are satisfied with the results.
Orthodontics and Early Orthodontics
We offer orthodontic services and early orthodontics. We understand that braces can be a nerve-wracking experience, and we want to eliminate as many anxieties as we possibly can. We have a range of braces to choose from, such as metal or transparent style braces, the latter being much more popular with adults. Thanks to Dr Yasmin George, one of our orthodontists, we are sometimes able to detect problems in children as young as five, and as a result, can make miniscule changes often in return for fantastic results.
Endodontics
Endodontics is the practice and treatment of dental pulp, which is a pulp that sits inside the tooth, as part of the living tissue. Deep decay, or damage can cause the pulp to become rotten or infected, causing a great deal of pain. If you are in need of a dentist in Kings Hill, and are experiencing pain or a visible swelling in the mouth, then this may be a result of infection of the pulp. At One Smile Oral care, we want to ensure you have the best experience possible and will get you to the right dentist straight away. Our endodontics department will assess the tooth, and most likely recommend a root canal, which involves removing the entire pulp from the inside of the tooth. The tooth is then cleaned and sealed up, often with a crown, to ensure there is no further exposure.
Smile Gallery
If you are interested in One Smile Oral Care as a dentist in Kings Hill, but aren't sure about what we offer, then simply take a look at our Smile Gallery on our website. There you will be able to see examples of our work, and hear testimonies from satisfied customers.