A dental emergency can happen to anyone and the most common type of problem our dentists may face at short notice is for repairing damage to the teeth caused by an accident or sporting injury. However, immediate care can also qualify for things such as a persistent or sharp pain in the teeth and gums that doesn't subside with painkillers, bleeding as well as signs of infection or disease that might pose an immediate risk to your other teeth.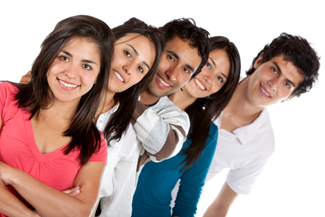 There are numerous things our team can help out with and we've shortlisted just a few of the more general pieces of aid that an emergency dentist in Kings Hill could provide.
Provide temporary repairs
As mentioned at the beginning, one of the most common causes for contacting our emergency dentist in Kings Hill is for repairs brought on by damage. This could be in the form of covering chips and cracks in the protective enamel layer with veneers, replacing a damaged filling or crown and even in some cases reinserting a tooth that was knocked out. Although in those situations it depends on a number of factors such as the quality of the recovered tooth, how it was knocked out and what the damage to the gums is like after the original trauma.
These repairs are then improved upon by your regular practitioner at a later date.
Diagnose and treat ongoing symptoms
Another way in which our emergency team could help you out is by providing a diagnosis and treatment of any ongoing symptoms you may have. This can be things like providing antibiotics to help fight infections as well as determining and then treating the source of a persistent toothache or other causes of oral discomfort.
At One Smile Oral Care our highly trained team will be able to quickly diagnose and treat any ongoing symptoms of dental discomfort you may have to get you on the road to a healthy smile.
 Provide referrals if required
In some cases our emergency team are also able to provide referrals to providers of specific techniques or treatments that might be better suited to treating your current source of tooth troubles. They may even contact your GP to work in tandem with them to provide a suitable course of care for your particular case.
 Replace or repair damaged orthodontics
Although it may seem surprising, our emergency practitioners can also repair or replace damaged orthodontics.
For example, if you were to encounter issues with the wiring or brackets in braces or if a set of dentures were lost or damaged, our team would be able to repair or potentially provide you with a suitable replacement. These can then be tweaked and further fixed by your usual team member that you see on a regular basis for your appointments.
In closing, these are just a few examples of how one of our emergency dentists could help you out in a pinch. If you're experiencing any issues with your teeth and gums that required immediate assistance then don't hesitate to get in touch with our team as soon as you can.