Do you assume all dental surgeries are the same? Think again!
With advances in modern dental technology changing the options available, many dental surgeries are leaps and bounds ahead of others and can offer patients the latest procedures with the most up-to-date technologies available. If you are looking for something more than a regular dental check-up every six months come and visit our dentist in Kings Hill, One Smile Oral Care, to see what we have to offer you.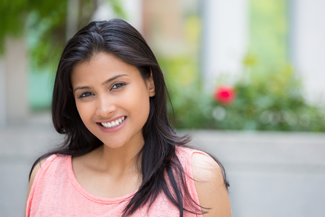 At One Smile Oral Care, we have invested in the most modern technologies to ensure that all of our patients receive the highest level of care, and leave our surgery with the best results possible. From routine dental work to cosmetic options, when you visit our dentist in Kings Hill, you can be sure to receive the highest standard of care from our professional dental team, guaranteed to make your visit a pleasurable one.
What options can our dentist in Kings Hill offer you? Read on to find out!
Cosmetic dentistry
Of course, the most sought after dental procedures in the UK at the moment are cosmetic dental procedures. At One Smile Oral Care, we can offer you a wide range of cosmetic dentistry; whitening, veneers, Invisalign braces and even dental implants!
Unsure about which type of cosmetic dentistry is right for you? Not to worry; our experienced team of dentists will advise you on which procedures will give you the best aesthetically pleasing appearance, meaning all you have to worry about is smiling!
Restorative
Not too long ago, metal fillings were the norm and were used to excess, creating an unsightly appearance.
Our dentists can offer you white porcelain or composite fillings, which will both restore your tooth and blend in seamlessly. We also offer porcelain coloured crowns for more advanced cases of restorative dentistry and, if there is damage on one part of the tooth, we can offer you onlays and inlays to restore function, without drawing attention.
Orthodontics
Unhappy with your smile?
At One Smile Oral Care, we are exceedingly proud of our orthodontic team, and are able to offer different types of braces and aligners depending on your unique clinical presentation.
Everything from traditional metal braces, to clear and invisible aligners, our team will assess your suitability and fit the most appropriate brace for you.
Pedodontist visits
Few dental surgeries have specialist pedodontists available (child dentists) but if you have specific concerns relating to your child's smile, we can help.
We can offer your child the highest level of care and provide them with preventive treatments, like fluoride sealants and orthodontic options to give them a gorgeous smile.
Facial cosmetics
A dentist providing minor cosmetic surgery?
If you are worried that your face doesn't match your dazzling new smile, we can help!
At One Smile Oral Care, we are happy to be able to offer you minor facial aesthetics options, including both dermal fillers and Botox, to minimise the appearance of wrinkles and create a younger look.