We understand that it can be difficult to visit your dentist in Kings Hill as often as is recommended, and the longer you put it off, the harder it can be to make yourself go. There are plenty of reasons why a person may wish to move to a new practice, as we are always welcoming new patients to our friendly, non judgemental and understanding environment.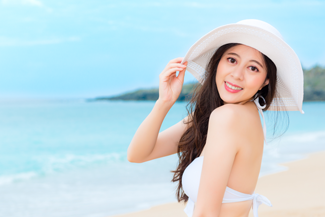 It may be because you have had a bad experience and do not feel comfortable with a previous dentist, or simply you have moved to a new region and want to establish a good relationship with your dental healthcare provider, whatever the reason, your dentist in Kings Hill is here to provide you with a quality of care that is second to none.
When you come in to see us for the first time, we will need to have a thorough examination of your teeth and gums as well as screen your mouth for cancer so that we can establish an accurate baseline of what your oral health is at the present moment.
We will take X-rays if necessary and ask you a list of questions regarding your medical and dental history, your lifestyle habits as well as finding out what your oral health goals are so that we can work on helping you to achieve these goals.
By implementing a combination of preventive, restorative and cosmetic dental procedures, we can bring the health of your smile up to scratch and have you happy with the appearance of your smile to boot. Not only are teeth that are clean, white and straight appealing to look at, but they are also much healthier and are likely to remain healthy and strong throughout your lifetime.
What do we believe in?
We believe that preventive care is the first approach to having a healthy mouth and we can help you achieve this through education. This is our first defence against any ailments that are possible and we spend a lot of time giving you the right tools and information so that you are empowered to make a difference.
A healthy smile goes further than just allowing you to be able to eat with pleasure and not have to experience any pain in your mouth or jaw. The emotional implications of having a smile that you are happy with mean that you are more confident to share your smile with the world. Giving our patients the chance to do this means everything to your dentist in Kings Hill.
It is becoming more and more understood that the body is a holistic entity, that is to say that everything is intimately connected throughout our bodies in ways that we are not even sure how yet.
Gum disease has been linked to heart disease, with several theories based on why this could be. An inflammation in vessels or the build up of bacteria are likely causes, and highlights the intricate balance that our bodies must be in to operate on the optimal level.
With this understanding, we believe that we can provide our patients with a quality of care that shows a deeper understanding of the body rather than simply working on the issue, by trying to get to the root of any problem.