Missing teeth in children and adult patients are experienced very differently. While the former may embrace the falling out of a tooth with joy and excitement (at the thought of a visit from the tooth fairy), the latter may find the discovery fills them with horror. Dental concerns such as cracked or chipped teeth are the other typical situations that place oral health at risk – consider for a moment how vulnerable the sensitive inner core of a tooth's structure is to bacteria and germs that can enter through these cracks in enamel.

Fortunately, adults needing to have lost teeth replaced, or address aesthetic concerns about their teeth, can rely on Cosmetic Dentistry in Kings Hill to secure improved oral health and brighter smiles.

At One Smile Oral Care dental clinic our highly capable dental professionals have performed a myriad of dental procedures in Cosmetic Dentistry in Kings Hill. Here's a look at three of the most popular procedures in Cosmetic Dentistry in Kings Hill.

3 Cosmetic dental procedures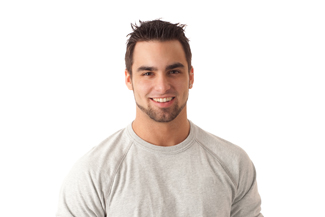 Dental implants

Dental implants are the most favoured option to replace missing teeth. Look at the numerous benefits of this procedure and it is easy to see why. It is only natural for patients to prefer a treatment that offers as natural a look as possible, has an incredible success rate, and protects the integrity of the dental arch and jawbone density.

What patients should know about dental implants:

A surgical procedure is required to place a metallic rod, that plays the role of an anchor like that of a tooth's root, into the jawbone.

A prosthetic tooth (usually a crown) is attached to the metallic rod.

The same scrupulous oral care regimen required for natural teeth is used to ensure the longevity of a dental implant.

Dental implants look just like natural teeth and no-one else will be able to discern that they are artificial.

Crowns

A dental crown is placed over the part of the tooth that can be seen above the gum line. This approach to improving the appearance of teeth offers an additional benefit of adding a protective layer to block against infections progressing to the deeper layers of teeth.
What patients should know about crowns:

A dentist will have to prepare a tooth before a crown can be used. This may mean a tooth may have to be reduced in size in order for the crown to fit properly.

Patients can consider having the colour of a crown matched to that of existing teeth for a seamless look.

Veneers

Veneers are wafer thin coverings made out of porcelain, or composite materials, that are installed over a single tooth. The treatment is often used to address issues such as chips or cracks in teeth as well as discolouration. Veneers can also be used to reduce gaps between teeth.

What patients should know about veneers:

Like dental crowns, a dentist will have to first prepare a tooth for the shell-like covering.

The dentist will then apply an adhesive to bond the veneer to the tooth.

If you need to have missing teeth replaced, or have been considering cosmetic dentistry to improve the look of your smile, then give us a call at One Smile Oral Care dental clinic to schedule a consultation with one of our experienced dentists.