Invisalign in Kings Hill is a treatment that many of our clients choose to use to restore their smile. This treatment can be used to make a smile straighter all while the treatment is actually invisible. Here at One Smile Oral Care, we can offer this treatment in order to allow everyone to achieve a brilliant smile, while not necessarily telling the whole world you are currently undergoing treatment. Invisalign uses clear removable aligners to move teeth slowly. This treatment is sought after as it does not require metal braces or wires. Aligners are usually used by adults whose teeth have all come through and don't have a large degree of overcrowding or gaps. Many clients have used this treatment and been very happy with the results. It can often be disheartening if your smile does not look how you wished it did; this treatment means that you can finally achieve your smile goals.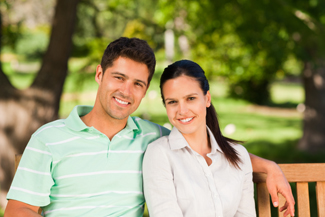 How does this treatment work?
Invisalign in Kings Hill, as stated, uses clear aligners. It becomes important that you use these aligners as they are intended. This means that the aligners should be worn at all times and only be removed to eat, brush and floss. Aligners are made by taking impressions of your teeth. This means that the aligners are perfectly moulded to your specific set of teeth. This allows the aligners to benefit your mouth in the most efficient way.
This treatment uses 3-D computer imaging technology to map out the process of the treatment. This will give you a clear idea of how your teeth will look post-treatment. From your custom-made treatment plan a series of different aligners are made. Each aligner is worn for around two weeks and then you move onto the next one. This gradually pushes your teeth into the desired position. The process of moving onto the next aligner is repeated until your teeth have moved into the correct position.
What are the benefits of this treatment?
Invisalign in Kings Hill can provide many benefits to clients who choose to have it. This treatment can reduce your chances of developing gum disease. This can be linked to the fact that teeth can become easier to clean and care for. This treatment can correct bite problems and correct the cases of overcrowded teeth. Open bites can also be eliminated by this treatment. This treatment is widely praised for the fact that it can be relatively painless, allowing some sort of comfort as you undergo the treatment.
This treatment is fast and convenient, allowing you to go about your day to day life without being inhibited by dental treatment. The aligners can be taken out and this allows you to continue to eat your favourite foods whilst undergoing the treatment. This treatment can be a great confidence booster if you are unhappy with the way your teeth currently look. This treatment should be considered if you wish your smile was straighter or if your bite needs to be corrected. Everyone should have a smile that they can be proud of, and this treatment could help you become proud of your smile.