We're glad you asked! At One Smile Dental Care we offer a range of services to patients, general and cosmetic, which include the orthodontic treatment, Invisalign. West Malling has been home to One Smile Oral Care since Dr Ben Mortazavi opened the practice, after successfully running a practice in Snodland, Kent for many years. Dr Ben Mortazavi also trained in Germany and ran a very successful practice before opening several practices in Kent.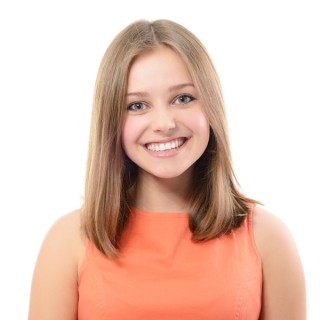 How do braces work in general?
Dental braces, also known as orthodontic braces, use a constant and gentle pressure to realign teeth or move them into a better position within the mouth.  Braces therefore are working in your mouth 24 hours a day, 7 days a week, to gently re-shape your smile. The two parts of normal orthodontic braces are the brackets, the dedicated blocks that are affixed to the teeth (which can be metal or made from a tooth coloured material), and the arch wire which connects them, forming the part of the brace which connects everything together, giving the required pressure to straighten the teeth.
How are Invisalign braces different to traditional orthodontic braces?
There are a number of significant advantages which Invisalign braces have over traditional braces, both of which we offer at our practice, One Smile Dental Care, in West Malling. Invisalign treatments involve using clear-coloured aligners that are made from taking an impression of your mouth during your first Invisalign session with our Invisalign dentist. The impression is then used to create a set of clear aligners that are worn in the mouth like a comfortable, snug and tailored gum shield. They gradually realign the teeth without the need for wire metal orthodontic braces.
The major benefits of using the Invisalign clear braces system is that the aligners can be removed at any time for eating, cleaning, brushing and flossing, but still work in an effective way using the same principles of gentle force that are employed with traditional metal wire braces.
If you are interested to see how Invisalign could help you, why not pop into the practice or fill out a form on our website to find out more about how Invisalign could work for you!