Do you want a smile to be proud of? If you have misaligned or protruding teeth, or perhaps an under bite or overbite, you may not be as proud of your smile as you could be. Wouldn't it be nice to beam happily without worrying about your teeth?
Good news – here at One Smile Oral Care, we are able to help you achieve the smile you have always dreamed of. We provide top quality braces in West Malling, in a comfortable, convenient and affordable way.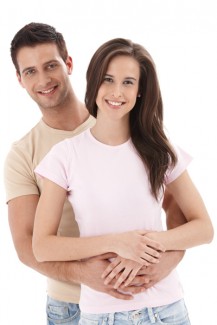 Comfortable
Your comfort is paramount to us. Our slick, modern dental practice reflects our focus on cutting edge technology. Our principal dentist spent £1m on a range of the highest quality equipment in the dental field. Our friendly staff are here to help, they will make sure you feel comfortable and relaxed at every stage of your treatment, from your initial consultation right through to the best aftercare to suit you.
Convenient
Our welcoming and helpful reception team will arrange your series of appointments at a time that is convenient for you. Our dental practice is even open on Saturdays, so you are able to book your appointment outside of the standard working week.
Affordable
Cosmetic dentistry is not something that everybody can afford in one go. Here at One Smile Oral Care, we understand that and want to help you be able to afford your dream smile. We therefore offer several finance plans to spread the payments, including our own in-house insurance scheme.
Your teeth straightening treatment
We offer a variety of options to get your teeth straight via braces in West Malling. We have both fixed and removable braces or aligners, including the popular Invisalign near-invisible braces. These braces can be removed every day for brushing and flossing. We also offer metal braces, most popular with children and teenagers, which can be customised with their favourite colour design. These metal braces are much smaller now than ever before, and are far less invasive and unsightly.
If you think you might now be interested in braces in West Malling, consider One Smile Oral Care to be the wisest choice you can make.