Going to the dentist is a part of life especially a life where you have happy and healthy teeth. Everyone knows that you go to the dentist for check-ups and good advice on oral care but are you aware of the full range of services a dentist can offer these days? We think that visiting the dentist in West Malling at our clinic will give us a chance to surprise you with the extensive range of services that we can offer.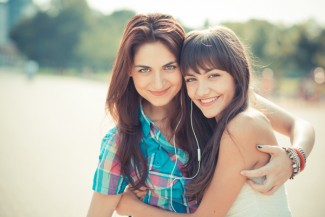 Our high standards
Before you consider any procedure, it is worth checking that you are comfortable with the standards we offer. We are happy to explain anything you want to know about our diligent hygiene procedures, our continuous professional development and how we meet our patients' needs in terms of general care and responsiveness to individual needs.
When you are happy, your visit and your treatment are more likely to go well. We think you will choose us as a dentist in West Malling when you realise that you can have faith that our recommendations are based on experience and ensuring that meeting your needs is a top priority. After that, you can confidently choosing from our range of preventive, cosmetic and restorative procedures.
Preventive
This covers all the normal bases such as check-ups and advice on care and nutrition. You can also avail yourself of our range of professional cleaning services.
Restorative
Restorative procedures like fillings and crowns are readily available and the sooner you get this kind of work done, the better. We can also give detailed advice on getting dental implants to replace missing teeth and whether this is right for you.
Cosmetic
Getting your smile looking its best is easy to do if you are comfortable visiting and talking to your dentist and we hope we can offer this kind of environment to you. There are lots of procedures you can consider when thinking about cosmetic procedures including teeth whitening, veneers or even straightening your teeth. The latter can be achieved with clear aligners such as Invisalign or, for more extensive work, more traditional braces that still have modern improvements in terms of speed and comfort.