Are you fed up with having a slightly crooked smile? Do the gaps in your teeth undermine your confidence? If so, modern dentistry has the answer!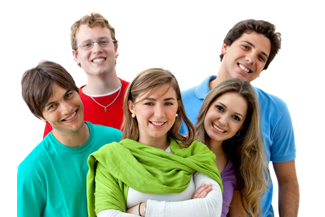 Traditionally, if a person presented with a slightly asymmetric smile, most dentists would consider it a minor inconvenience; today however, dentists are becoming more aware of how slight imperfections in someone's smile can impact on their confidence and mental well-being. As a result, we can now offer accelerated treatments.
At One Smile Oral Care, we are proud to be able to offer our patients the world famous Invisalign in Kings Hill; perfect for correcting minor alignment issues and discreet enough to wear without attracting stares.
Curious about this treatment? Here are your top 5 most commonly asked questions about Invisalign in Kings Hill answered!
What can it help correct?
This brace can correct many of the same orthodontic issues as traditional braces, as long as one of our dental team deems the underlying issue to be mild or moderate.
Typically, this aligner can correct spacing, gaps, misalignments, overcrowding and asymmetrical smiles.
Does it work if I'm an older adult?
There is no upper age limit when using Invisalign in Kings Hill, so yes it will work regardless of your age!
Remember, for you to gain the most out of this aligner, your mouth, gums and overall oral health have to be at a good level, so make sure you are attending regular check-ups to identify any issues before trying this treatment.
How long is the treatment?
The average length of treatment with this aligner is between 6 to 9 months, but this varies from case to case.
A member of our dental team will be able to perform a thorough examination and using computer technology, will be able to give you an accurate prediction of how long your treatment will take.
Is it expensive?
At One Smile Dental Care, we are aware that money doesn't grow on trees and many of the modern dental techniques can be off-putting due to their price.
When you come to us for treatment with this invisible brace, we may be able to offer you 0 % finance or payment plan, to help spread the cost over months; all you will have to worry about is showing off your new smile.
Will it be uncomfortable?
Nobody likes pain, and when many of us think of braces, we remember a childhood friend complaining of aches and discomfort while wearing a traditional, metal-based aligner.
Luckily, invisible aligners combine gentle pressure, multiple aligners for each stage of treatment and a customised fit to gently move your teeth into their new, desired position. Instead of pulling, a set of gently opposing coils moves your teeth gradually, providing a higher degree of comfort throughout your treatment.
However, there may be a minimal level of discomfort in the early stages of treatment; if you are concerned by the level of discomfort, call our dental team for advice or an appointment.