Deciding to undertake cosmetic dental work is an exciting big step.
If you have been unhappy about your smile for a long time, it can feel like a blessing; the internet is full of 'before' and 'after' images of people who have had cosmetic based dental work and the results are visually astounding.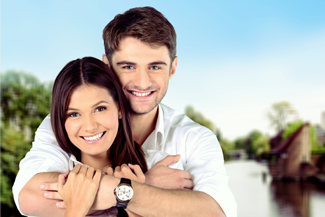 But were you aware that there are many other benefits to having cosmetic dentistry in Kings Hill?
At One Smile Oral Care, many of our patients who have undertaken cosmetic dentistry in Kings Hill have been surprised at how their health has improved once their cosmetic work has been completed. Of course, their self-esteem and confidence benefits, but there are unexpected health advantages too!
So, what are the unexpected health benefits of cosmetic dentistry in Kings Hill?
Better digestion
It is easy to overlook the role teeth play in digestion.
As we chew our food, it is being broken down for the next stage of digestion. If we have missing teeth, a misaligned bite or protruding teeth, it can be hard to grind food correctly, so once it hits our stomachs, it is harder to digest, causing issues like heartburn, acid reflux and poor absorption.
There are many cosmetic procedures that can help improve digestion; dental implants can help improve the grinding down of food while more long term solutions, like invisible braces can help correct any misalignments or protrusions.
Less headaches
When your teeth are misaligned, you are at a higher risk of bruxism or grinding, a condition that typically involves rubbing teeth together while asleep.
This can cause neck pain, jaw pain, headaches and even make more serious conditions, like migraines, worse.
Implants and invisible braces can help stop nocturnal grinding by filing in any gaps and correcting any misalignments.
No more sensitivity
Nobody likes having sensitive teeth; regardless of the weather, they can turn that ice cream into a real headache and put a damper on that trip to a coffee shop with friends.
Dental veneers not only improve the appearance of your smile, but they also protect against causes of sensitivity; as most dental sensitivity is due to microscopic holes in the enamel, veneers sit over the top and are sealed in place with dental cement. This seals the holes across the surface and gives you a whiter smile at the same time!
Improved overall health
Anyone who has ever had a toothache will tell you about how it impacted on their overall health.
When teeth are misaligned, they are harder to clean effectively, leading to a higher chance of both tooth decay and gum disease.
Cosmetic procedures, like braces and veneers, will straighten your smile, making it easier to clean your teeth, minimising the likelihood of tooth decay.
Also, when you look good post procedure, you will probably improve your oral hygiene routine to keep your self-esteem sparkling and so, there is more to gain from cosmetic dental procedures than just a pretty smile!