Even when you are blessed with straight, white teeth, an unexpected gap can cause a wane in your confidence.
Gaps in between teeth not only present problems in relation to aesthetics, but they are often harder to clean too, making it easier for bacteria to accumulate and potentially cause cavities and infections.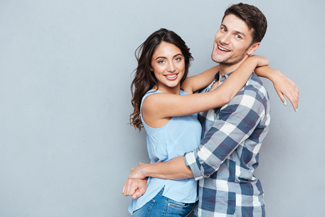 Luckily, with modern dentistry, there are now many options available to help you get rid of those gaps and to help you rebuild your confidence, thanks to advances in cosmetic dentistry in Kings Hill at One Smile Oral Care.
Depending on your clinical needs, our dental team will discuss with you which type of cosmetic dentistry in Kings Hill you will be most likely to benefit from, to help you get that gorgeous smile you deserve.
Veneers
Also great for instant whitening, porcelain veneers are one of the most popular forms of cosmetic dentistry in Kings Hill that our dental team has to offer, to get rid of gaps in your teeth.
If you are suitable, our dental team will craft the veneers to fit over surrounding teeth and fill any minor to moderate gaps instantly, like a false nail being fitted. With proper care and hygiene, veneers can last up to 20 years.
Fixed bridges
Helping to fill gaps consisting of several missing teeth, fitted bridges are also a great way to fill more extreme gaps.
Surrounding teeth will need crowns fitted to place your fitted bridge or your new teeth may be bonded to the surrounding teeth, depending on your clinical presentation.
Implants
A more permanent alternative to dentures, implants can replace any number of teeth, but do take a longer time to place. After the metal screw is placed into your jaw, it can take up to 6 months for your dentist to ensure your jaw has regrown around the implant.
But implants do not move, can last up to 20 years and give your bite added strength.
Partial dentures
Like regular dentures but only designed for a few missing teeth, partial dentures are perfect if you don't have the spare months available to wait for implants.
Filling gaps automatically with a dab of dental glue, partial dentures look great and help give you an even and more accurate bite.
Cosmetic braces
New to the world of dentistry is the cosmetic brace; if you have mild to moderate gaps, these can be a discreet and effective way to resolve them.
Usually invisible and removable, cosmetic braces have an accelerated treatment time, with most gaps being corrected in as little as 6 months. Remember, you must have mild to moderate gaps to benefit from a cosmetic brace and you will need to have regular check-ups and other tests to ensure treatment is progressing as predicted.
Intrigued? Then call a friendly member of our dental team at One Smile Oral Care today!