Cosmetic dentistry has soared in popularity over the last decade, which has led to an increase in the use of the much sought after invisible brace.
Once reserved for those with large bank balances, the use of invisible braces has trickled down into more dental practices, making it easier for anyone to straighten their teeth without drawing unwanted stares from strangers.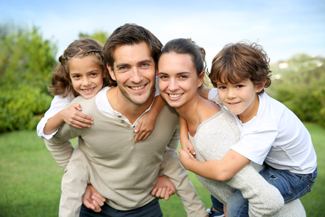 At One Smile Oral Care, we are proud to be able to offer our patients Invisalign in Kings Hill. Our specially trained team of dentists will guide you through each stage of the process and after a short time, your smile will be worthy of the Hollywood elite!
However, the rise in popularity of invisible aligners has led to many myths surrounding this treatment, which, if listened to, could have a detrimental effect on your oral health.
What are the myths and the truths behind Invisalign in Kings Hill? Read on to find out!
'I can get invisible braces online that will work just as well'
Like most popular products, professionally fitted invisible aligners have their share of internet copies!
The reality is that while it may be tempting to buy invisible braces online due to a lower price,  you need to meet with a professionally trained dentist in order for this treatment to work correctly. Purchasing invisible aligners off the internet rarely ends well for patients and can lead to further complications.
'They are too expensive!'
At One Smile Oral Care, we know money doesn't grow on trees and we know that anticipated costs deter many from pursuing cosmetic dental work.
When you come to us for treatment with Invisalign in Kings Hill, you may be eligible for our 0% finance option, to help you spread the cost of treatment into affordable monthly payments.
'They won't help with my teeth!'
Many people assume that their teeth are too bad for treatment with invisible braces. However, there are many dental conditions that can be treated using invisible aligners, often faster than you think too!
Visit one of our specially trained dentists at One Smile Oral Care and let us assess your suitability for treatment; you may be pleasantly surprised.
'I'm too old for braces'
This is a common dental myth, that prevents older individuals from achieving a straighter smile.
While there is a benefit to undertaking any kind of orthodontic treatment at a younger age, many people over the age of twenty-one benefit from realignment using invisible braces each year and the success rate is still extremely high.
If you are unsure about your age being a factor, contact a member of our dental team at One Smile Oral Care.
'I heard any dentist can make invisible braces- why should I pay more for a specialist?'
To be qualified to work with the software and techniques surrounding invisible braces, a dentist has to undertake additional training.
Would you trust a GP to conduct complex surgery? Probably not! Don't trust an untrained dentist with invisible braces!