Many people suffer with problems relating to uneven teeth or misaligned bite, but don't realise that even as an adult it's not too late to correct your teeth with braces in Kings Hill.
There are many types of braces available, including some that are very discreet. From teens to adults and from mild problems to more complex issues, at One Smile Oral Care we can find the ideal braces solution for you.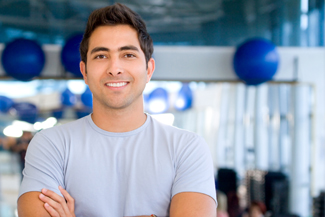 Options in braces
When most people think of braces in Kings Hill, they think of the traditional wire and bracket style. This type is still in use, especially when treating younger patients, as they are more robust. However, they are much smaller than they used to be and you might be surprised by how they look now.
Adults often prefer to go for clear or tooth-coloured ceramic braces in Kings Hill, which are more subtle and harder to see. Clear aligners are another option that are often considered by professionals, as they are even more discreet and barely noticeable at all. There is also the option of lingual braces, where the brackets are fixed to the back of the teeth and are therefore virtually invisible from the front.
What can braces do?
A number of problems can be worked on with a set of braces, including:
uneven teeth, whether one or many teeth are twisted or have grown unevenly
misaligned bite, where the teeth don't meet properly when biting down
uneven gaps between the teeth
overcrowded teeth.
Everyone's teeth are different, but we all want to make a good first impression with a nice smile, and having straight teeth is an important aspect of that in today's society.
Benefits of straightening your teeth
Although there are obvious cosmetic reasons for wanting straighter teeth, it's not just about looks. There are also oral health benefits to correcting orthodontic problems with braces in Kings Hill. It will be easier to eat and chew once a misaligned bite is corrected. Straight teeth are easier to keep healthy as there are fewer nooks and crannies for plaque to build up. It's amazing what a difference corrected teeth can make to self-confidence. People smile more without feeling self-conscious, and therefore feel happier.