Many of us associate braces in Kings Hill with teenagers. We remember kids at our school who had metal 'train tracks' on their teeth during adolescence, or perhaps we ourselves were the butt of 'brace face' taunts.
Fortunately for today's youngsters, braces technology and techniques have advanced to the extent that teeth straightening work can be carried out at a younger age, meaning it could all be over before puberty hits.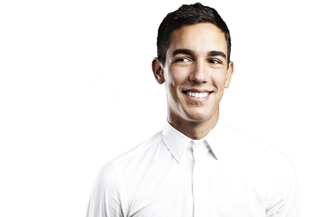 Here at One Smile Oral Care, we encourage parents to bring their little ones in for a braces assessment from as young as 5. We can determine whether or not a child will need to wear braces as their adult teeth descend. In some cases, it's possible to guide the burgeoning teeth into position as they grow, avoiding the need for corrective work further down the line.
Why find out if your child needs braces in Kings Hill? First of all, as a UK resident, you might as well. Braces are free for children on the NHS, as long as the work is necessary for physical health and not just aesthetics.
Also, your kids will thank you for having teeth that are easier to clean. It's easier to get brush and floss into properly aligned teeth than it is to work into the irregular gaps of crooked and twisted ones. Children can find it difficult to take on the habit of brushing their teeth, so anything that makes it easier can only be a bonus.
And the easier teeth are to clean, the less likely it is that decay and gum disease will set in. This gives your child a chance of keeping their teeth for life and reduces the risk of them needing restorations as they age.
And, even if teeth and jaws are realigned for health reasons, they are also going to look better. Your 5 year-old might not care about this, but you can guarantee that once they hit teenage years, having a beautiful straight set of gnashers they can show of in selfies is going to be a big hit with them.
By bringing your child in for braces in Kings Hill, you are setting them up for a lifetime of healthy, beautiful smiles.