Braces can be used to treat many dental problems including bite issues such as overbites and underbites. Young children are more susceptible to teeth straightening changes and bite adjustments with the help of braces, because their jawbones are not yet fully formed. However, are braces really necessary given that they can sometimes be a lengthy procedure?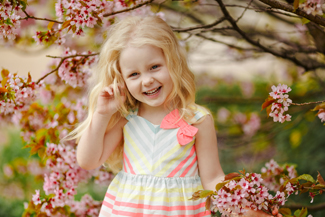 At One Smile Oral Care, we believe in early teeth-straightening intervention with braces in Kings Hill. If you suspect that your children's teeth are not developing properly, it's time to discuss braces in Kings Hill with the help of our experienced dentists.
Signs that your child may need braces
Keeping your eyes open for possible dental or bite problems is highly recommended. If your child's teeth are visibly misaligned, then chances are that they will need to have them straightened with braces in Kings Hill. However, things are not always very straight forward.
Some dental problems that cause misalignment or bite problems are not as obvious and only an experienced dentist can diagnose them. That's why we recommend having an assessment for braces around the age of 8 years. At this age, your dentist can tell if your child's teeth are growing according to plan and if there's enough space for them. In any case, a dental assessment by this age whether your child has visible misalignment problems or not, will not do any harm.
Choosing the right treatment
Our experienced dentists at One Smile Oral Care have training in teeth-straightening technology and will use the latest techniques and materials to ensure that your children's teeth are straightened effectively. Just because a child needs to wear braces for 2 years, it doesn't mean that another child will need to undergo the same treatment. The length of treatment is determined by many parameters and is different for each patient.
How important are straight teeth really?
Straight teeth are very important for the proper development of your child. Not only do they look good, but they also help improve your child's oral function. Straight teeth can also boost your child's self-esteem and introduce them to great oral care habits.