Remember having braces in Kings Hill when you were a nipper? You had to wait until all your teeth had just come through so that the dentist could see how out of line they were. Then you had to go through the double whammy of wearing clunky braces that made your teeth ache and your cheeks sore, whilst also dealing with the onset of puberty, the horror of spots and greasy hair and your voice breaking. Puberty was bad enough without those awful things on your teeth. At times, you may have thought you'd never be right again.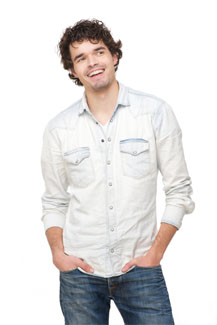 Of course, you got through the braces and the puberty, but we bet you wouldn't wish that torture on any kid, especially in 2019 when social media is everywhere and utterly unforgiving.
Well, at One Smile Oral Care, we can't do much about your children's skin or their squeaky voices, but we can do something to take the sting out of braces in Kings Hill. We can treat them before they even hit puberty.
Yes, times have moved on and we now have the technology and understanding to be able to look inside the jaw at how the adult teeth are lining up and make accurate predictions as to how they will come through.
You can bring your child along to us for a braces consultation at as young as 5 years old and Dr Yasmin George will take an in-depth look at both their teeth and their jaws. It may be that just the teeth need help to align, but it could also be that the jaws need help too. While teeth can be realigned no matter how old you are, the jaws are only malleable until about the age of 18, when the bone sets hard.
The modern diet does not contain enough chewy food, so it is becoming increasingly common for the jaws to not be large enough to contain all the teeth. If you bring your child along when they are young enough, we can give them treatments to make the jaws large enough to accommodate all their teeth.