We'd all love to be naturally endowed with a big, broad straight smile, with the perfect shaped teeth lined up all in a row, ready to greet the world and make light work of all our meals.
Sadly, that privilege is granted to only a few of us in the modern western world. Our jaws are often smaller because our modern food doesn't need so much chewing. Meanwhile, teeth remain the same size and that's why they often come through crooked and crowded.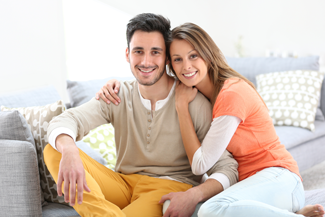 The good news is that getting wonky teeth straightened out has never been easier. Braces in Kings Hill have moved on so much in the past couple of decades; they are smaller, gentler and often much more discreet.
Here at One Smile Oral Care, we offer braces for both children and adults. Some are made of metal, some of ceramic and some are made of a kind of thin plastic that's pretty much invisible when you put them on over your teeth.
How braces move teeth
It's all about the pressure. Gentle pressure from archwires through brackets pull the teeth as the wires, which have been bent, try to return to their original shape. With aligners, the pressure is exerted by pressure points gently pressing on the teeth.
When gentle pressure is exerted on the teeth, the jawbone around the tooth roots reacts to relieve it. The bone is dissolved and resorbed into the bloodstream on the pressure side of the tooth. At the same time, new bone is put in place on the tension side of the tooth. Thus, the tooth gradually shifts position without coming loose in its socket.
Anyone of any age can have their teeth straightened with braces in Kings Hill, but straightening tends to progress more quickly in younger people.
Which braces in Kings Hill are right for you?
Generally speaking, we fit metal braces for kids because they are more robust. Adults prefer ceramic braces because they are more discreet. Ceramic is more fragile than metal. Adults also really love clear aligners, but these are not suitable for some alignment issues.
Come on in for a consultation and we can find out more about what braces would work best for you.