It's not commonly known, but teeth can move around in the jaw throughout our lives. As children we couldn't help but wobble our baby tooth with our tongue before it fell out, but as adults, if a tooth is on the move it's usually considered a bad sign.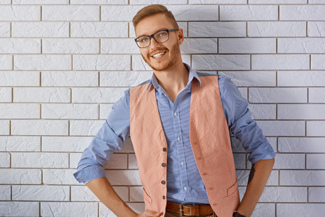 And while a loose tooth isn't usually good news, the surprising truth is that adult teeth can and do move. In fact, this is the very basis of teeth straightening treatment.
Traditional braces in Kings Hill are made from brackets and wires, and are generally much smaller than they used to be. The archwire is a clever device that has 'metal memory'. This means that once in place on the teeth, it tries to return to its original shape. It is fed through the brackets that have been bonded to each individual tooth and as the archwire seeks to revert to its original shape, the brackets, and therefore the teeth, are gently pulled along with it. This process slowly realigns the teeth into their new and improved positions.
Many modern braces in Kings Hill work in this way; whether the brackets and wires are clear, hidden or in other ways discreet, this method holds for fixed braces.
There is another type of teeth straightening treatment that uses an entirely different method, and that's Invisalign removable aligners. These aligners look like clear, plastic mouth guards and once in place are almost entirely transparent. So, no wires or brackets to pull the teeth along; instead, pressure points on the inside of the aligners move the teeth into place. This is why when you first put your new pair of aligners on, you may feel some pressure. This is simply just the teeth being subtly moved into place.
Removable aligners are custom-made for each patient to fit the unique profile of their teeth and to achieve the desired end point of the treatment.
Here at One Smile Oral Care, whichever treatment you choose, we use braces in Kings Hill to help our patients achieve a smile they can feel proud of. Call in today to find out which treatment is the best fit for you.