Sometimes when people think about cosmetic dentistry in West Malling, they imagine that any work that gets done has to be something huge, but the truth is that even the smallest tweak can have a big impact on how you feel about yourself.
At One Smile Oral Care in West Malling, cosmetic dentistry does not have to be a large amount of work that costs a fortune. We know that just having one small problem fixed can boost your self-esteem.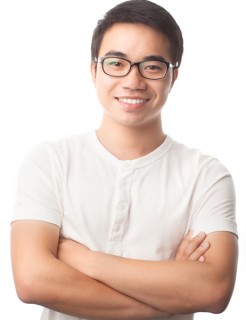 Maybe there is one tooth that got chipped and you wish you could unchip it. Well you can. You can have it covered with a veneer. This is a porcelain shell that slips over your tooth, rather like a nail extension, except the veneer is cemented onto your chipped tooth with dental adhesive. The veneer can last as long as ten years, if you take care of it. The porcelain for the veneer is colour-matched to your teeth, and crafted so that its shape blends in with your teeth and no one will ever know that the veneer is not your original tooth.
Another cosmetic dentistry option for a small tweak to your appearance is teeth whitening. We use the Zoom! system, which can lighten your teeth by up to eight shades in little more than an hour. The system uses hydrogen peroxide, which is activated by a special light. Teeth whitening is a quick, affordable way to lift your smile and take years off your appearance. Teeth whitening does not work on artificial tooth material, so you can only have this treatment if all your teeth are natural, and have not been enhanced with veneers or dental implants.
Another subtle but effective treatment is gum contouring. This is a treatment for people who have what we call a gummy smile. This means that your gums seem to grow down over your teeth. We can alter this using a laser to remove the excess gum. This cosmetic treatment is quickly done under local anaesthetic, and because we use a laser to reshape the gums, it seals as it goes and there is very little blood loss.
So, if you have a little something in your mouth you'd rather wasn't there, why not pop in to see us about cosmetic dentistry in West Malling and find out how we can help you to a more joyful 2017.