As an adult, you might want to get something done about misaligned teeth but you have concerns about the way that braces look. This could be because you have a public facing job or a special occasion to look stunning at in the near future. This is perfectly understandable and it used to be that there was nothing you could do in this tricky situation.
Advances in dentistry now mean that you can choose to look good while you are having your teeth straightened as well as after. When you visit One Smile Oral Care in West Malling, Invisalign is one of the solutions you can consider that will give you this kind of benefit.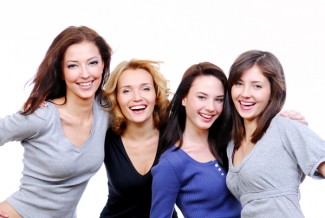 What is so great about Invisalign?
Invisalign is a popular choice for discreet teeth straightening with over four million people having used them so far to get the results they want. They are clear, removable aligners that go over the top of the teeth and fit snugly so that they do not move around or get dislodged when you talk. Once in place, they are so subtle that they appear to be invisible to an onlooker. It can be your secret if you want it to be.
How do they work?
Your dentist will make a plan for your treatment based on what you want to achieve. This will be discussed thoroughly with you to ensure it matches your vision.
Impressions and photographs of your teeth are taken and then your dentist will order your aligners, which will be returned to our clinic in West Malling. Invisalign works by gently nudging the teeth into place over the course of a series of aligners that are all a slightly different shape. Each one is progressively moving your teeth closer to the required position. You change them yourself at home around every two weeks although your dentist will let you know if there are any that you need to keep in for slightly longer.
You will still come to One Smile Oral Care for check-ups during your treatment to ensure things are progressing as planned. We hope that each visit is a positive one for you and do our best to make it so when you choose Invisalign in West Malling.