Cosmetic dentistry consists of a variety of treatments and approaches to improve the appearance of your teeth and heighten your confidence. It can assist with discolouration, chips, gaps or missing teeth. If you are after a better smile then you will benefit from cosmetic dentistry in West Malling. Can you imagine being able to smile and reveal the teeth you always dreamed of?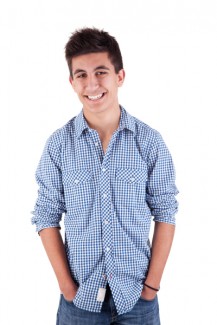 Of the many options available, veneers are always a popular choice, due to their ease and versatility. Veneers are thin layers of porcelain that are attached to the front of the tooth. They are extremely thin and almost unnoticeable. The natural colour of the tooth will shine through, thereby allowing your smile to remain natural. You can continue to enjoy your morning coffee while working in West Malling; cosmetic dentistry does not mean that you have to stop your favourite pick-me-up. The veneers are highly-resistant to getting stained by substances such as coffee or tea, which is great news for all you caffeine-lovers out there!
Is cosmetic dentistry affordable?
One Smile Oral Care offers all their treatments to everyone who lives and works in West Malling. Cosmetic dentistry can, for some, seem like an unaffordable expense, but can we really put a price on a winning smile? One Smile Oral Care can also offer a payment plan for anyone who would like to improve their smile without having to wait to save up first. Have a look at our website to see what treatments we offer.
Who has cosmetic dentistry?
Cosmetic dentistry in West Malling is available for anyone who wants a better smile. Do you want to improve your social life or go for the job you always dreamed of? Well, having a bright, white smile is always a good place to begin. Whether you are going for a job in another part of the UK or staying in West Malling, cosmetic dentistry could be of benefit to you. If you are unsure which treatment you could benefit from, why not check out our website or give us a call so that we can aid you in your enquiries. Our friendly team of staff are available during our opening hours to assist you in making the right decision.