The thing with teeth is that humans only get the one adult set and they have to last us for as long as possible. Back before we started cooking foods and eating sugary things on a regular basis, taking care of teeth might have been very easy. But now we have to contend with a daily onslaught of sugary snacks and drinks, especially when we are children.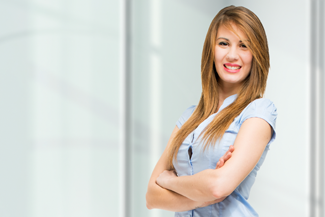 So, with only one set of teeth, it's important to take extra good care of them and part of that is making regular visits to your dentist in Kings Hill at One Smile Oral Care.
Here at One Smile Oral Care, we recommend that everyone visits their dentist in Kings Hill at least twice a year for a check-up. Certain people may need to come more often. We also recommend that everyone gets a session with our hygienist at least twice a year to remove any build-up of plaque.
It's all about the plaque
Plaque and your teeth, well, they live together, and are locked in a constant battle for survival. You are fighting on the side of your teeth, twice a day spending 2 minutes to remove as much plaque as possible with your toothbrush and floss. The plaque lives in your mouth and it doesn't mean to harm your teeth, but when it eats the sugars in your food, it gives off acids. It's the acids that damage teeth, causing holes through which decay-causing bacteria can enter. The acids also irritate and inflame your gums, and then, when they pull away from your teeth, get underneath and start to corrode your tooth roots and jawbone.
Check-ups
During your 6-monthly check-up, the dentist in Kings Hill is looking for early signs of decay and gum disease, as well as for any damage to your teeth. Teeth do wear out, and as you get older, we need to be vigilant in checking how fillings and crowns and other restorations are holding out. If we can catch problems early, we can deal with them before they require extensive and expensive treatments.
Join us in making your teeth last longer, book that check-up today.