Cosmetic dentistry is the practice of dentistry that is not essential to health, but used for creating more visually appealing teeth. People who might be self-conscious about their teeth, or who are not happy with their smile are those who should investigate cosmetic dentistry. If you are looking for cosmetic dentistry in Kings Hill, you should consider One Smile Oral Care as an option. We offer a variety of excellent cosmetic dental procedures, with a clear explanation and approach to each.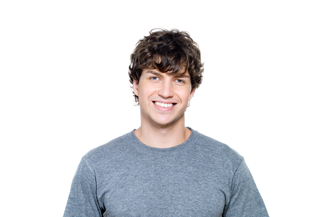 Is cosmetic dentistry in Kings Hill right for me?
One of the first things people will notice is your smile. We understand that it can be very traumatic when this is marred for a number of reasons. Crooked teeth, missing or damaged teeth, all these can have an impact on a patient's self-confidence. What we look for is the best option for improving your smile. In terms of cosmetic dentistry in Kings Hill, we have a wide range to choose from, and pride ourselves in delivering each in a calm, professional and sympathetic manner.
What if my teeth are not just bad, but damaged?
Our cosmetic dentistry procedures range from slight adjustments, to full dental repair. Cosmetic dentistry in Kings Hill at our practice is of a high standard, meaning we are qualified for advanced dental procedures such as dental implants. We can also restore the teeth using several methods such as using implants to fix bridges or dentures more securely or even enhance them with treatments such as veneers, crowns or a favourite, teeth whitening.
Are there other procedures that can improve my appearance?
If you are looking for facial aesthetics, and not just cosmetic dentistry in Kings Hill, then we offer multiple options that can contribute to a more youthful look. We have the facilities available for botulinum toxin (botox) which can help in reducing wrinkles and to tighten skin that might have become aged or tired looking. We also have dermal fillers as an option, which work the opposite way, to swell up the skin in order to reduce signs of ageing. All of these procedures are delivered safely with full regard to the patient's comfort. We have had many delighted people who have attained their desired 'look' through our treatments.
How can I improve my dental hygiene?
Our dentists will provide a full and detailed guide on how to maintain the correct dental hygiene, in order to keep your teeth looking healthy. This can be an extremely important factor in maintaining nice looking teeth. We also offer a professional cleaning service, which after an evaluation, will involve a deep cleaning of your gums and teeth, while keeping a keen eye out for symptoms of gum disease, or any other problems. We recommend that every six months you attend a cleaning session, in order to keep your teeth and gums in peak condition.