Cosmetic dentistry in Kings Hill has boomed over the past few years as people are taking control over the appearance of their smile and want to make it the best they possibly can in order to feel more confident about themselves and put their best foot forward.
Although we do not like to judge, society tends to put an emphasis on a first impression of people and teeth do play a significant factor on how successful, trustworthy and attractive we consider a person to be.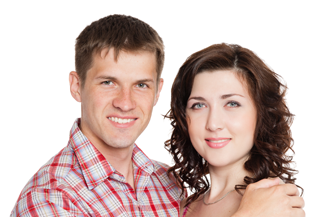 In such a competitive and demanding world, you are doing all that you can in order to give yourself the best possible chance to get ahead. We love to be able to offer you the opportunity to make your smile how you want it to be.
We offer a range of different treatments here in our practice and urge you to get in touch with us so we can explain to you what your options are in a non judgemental and pressure free environment.
Once you are aware of what is available to you, what the potential costs may be and what life benefits or potential risks of each treatment are, then we believe we have empowered you with the knowledge to make an informed decision about what is best for you and your lifestyle. Cosmetic dentistry in Kings Hill is here to educate, improve and perfect.
What kinds of treatments are there available?
We offer a range of different treatment plans from simple teeth whitening kits that you can do in the privacy of your own home, to the outrageously popular porcelain veneers which have become known on TV as a smile makeover. With many different models of teeth straightening devices as well as gum reshaping capabilities, we have your whole mouth covered.
Porcelain veneers are a thin layer of ceramic or porcelain shell that is glued to the outer surface of your teeth to create a beautiful and protective layer that looks natural and can last for more than 10 years if cared for correctly.
They are often used for patients who have a slight misalignment, have bad stains on their teeth or who have chipped, cracked or broken teeth. This treatment doubles as a protective layer over a damaged tooth so there is an added advantage of care involved here as well.
From removable teeth straightening devices through to lingual braces that are fixed on the back of your teeth, regardless of your smile desires, we have a device that can straighten and fix your smile. We keep your lifestyle choices in mind when looking at cosmetic dentistry in Kings Hill and are therefore able to offer you a wide range of models that may be able to perfectly blend into your everyday demands.
A lot of people feel that there is nothing to be done about having short teeth or a gummy smile. However, we have access to the latest laser technology that enables us to smooth away some of the excess gum to expose more of your natural tooth and even out your gum line.