When it comes to dental care, our needs change as we go through life, so when you are looking for a dentist in Kings Hill, you need to know what services they offer and if they are the right services for you and your family.
Here at One Smile Oral Care, we offer services to suit everyone, no matter how young or old they are.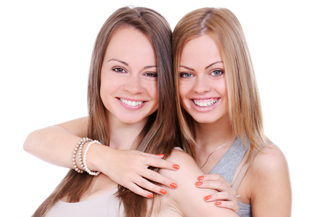 Children
Kids need to learn how to brush their teeth and they also need help with protecting still soft enamel from decay while they are mastering their toothbrushing techniques. At One Smile Oral Care, we can help look after young teeth with preventive treatments to harden tooth enamel and provide a protective barrier against decay.
We can also teach children all about teeth and how to look after them.
We also have great braces treatments, and can treat children with misalignments so that they can have treatment done and out of the way before they hit adolescence.
Adults
Regular check-ups and cleanings, and general dentistry such as fillings and root canals form the backbone of our practice here, but, as a popular dentist in Kings Hill, we also offer cosmetic treatments so that people can get the most out of their smiles.
We also understand that going to the dentist in Kings Hill can be very difficult for some people, so we have invested in equipment to make the whole experience easier. We use The Wand computer-controlled device to take the sting out of getting a local anaesthetic. We also have sedation for people who suffer from dental phobia to help them relax.
As people get older, their dental needs become more about replacing lost teeth and making sure that those that are left last as long as possible. We offer periodontal therapy to deal with early and advanced gum disease. We also offer dental implants to replace lost teeth.
Looking great
Having a great smile is sometimes not enough, you need something to help smooth the lines of the face in which the lovely smile sits. At our dentist in Kings Hill, you can get facial aesthetics treatments to soften the years.
Come on in and see how we can help you.