Whether you have chosen to correct the alignment of your teeth as an adult or have been informed that you need to have braces in Kings Hill in order to correct your bite and the appearance of your smile, then you may like to know some of the obvious, and not so obvious advantages of having this treatment done.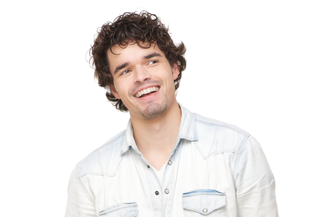 Braces in Kings Hill is a means to improve your confidence and your oral health by straightening your teeth and correcting a misaligned bite. If you have been told by one of our dentists that your bite needs to be corrected, you may find that come the end of the treatment, you will be able to eat more easily, have less pain in your jaw and you will not wear your teeth down as quickly as you would otherwise.
It is very important that you have this treatment done to correct a bite, as well as improving your overall health should you simply wish to improve the appearance of your smile by straightening your teeth. Crooked, cramped and overlapping teeth will result in a build up of trapped food, bad bacteria and plaque which can eventually lead to tooth decay and tooth loss.
Food can get trapped in the hard to reach places and you may find that it is difficult to brush and floss teeth that are tightly packed together and overlapping. There is an increase in the severity of injury in teeth that are crooked as well, as they jut out at odd angles and are more susceptible to being hit should you fall or have an accident.
What about during the procedure?
Whether you are having traditional bracket and wire braces or the more modern clear aligning trays, you still might feel a little hesitant about going through the procedure and what it will do for your self-esteem.
Modern dentistry has come a long way and you will be pleased to know that most procedures take a lot less time than they did several years ago. Every case is different and therefore the time needed for treatment will vary. Your dentist will inform you of the expected timeframe for your individual case.
We have taken a lot of measures to ensure your comfort and confidence is intact whilst you go through your teeth straightening treatment. We can offer lingual braces which are situated behind your teeth and are therefore rendered invisible when you smile. Traditional braces can be clear or white to minimise their appearance when you smile.
You may also qualify to have the convenient removable aligners that we have available, which are simply clear trays that you change every few weeks in order to gently push your teeth into the correct position. They have minimal impact on your daily life as they are hard to see and can be removed for eating so that you do not have to adapt to your treatment in any way.
We look forward to explaining to you our knowledge on braces in Kings Hill and the vast range of options that are available so that you can begin your journey to a healthier and more beautiful smile.