There is no accessory as good at making you look wonderful as a great smile. It's classic, it's timeless and you wear it every day, all day. So, if your smile is not looking its best, maybe now is the time to ask friends and family for a new one for Christmas.
Here at One Smile Oral Care, we love seeing how cosmetic dentistry in Kings Hill can upgrade someone's smile and enhance how they feel about themselves and their life. Smiling is such an important thing to be able to do well and to do so, you need to have teeth worth showing off.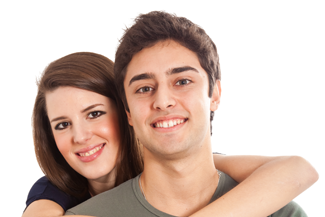 Cosmetic dentistry in Kings Hill can help improve the size, shape, colour and position of your teeth. At One Smile Oral Care, we offer a number of treatments that changes things for the better.
Teeth whitening
Whitening is the most popular treatment when it comes to cosmetic dentistry in Kings Hill and also around the world. We think this is because it is so easy to do and also because it does not alter the shape or structure of your teeth. We use Zoom! whitening here at One Smile Oral Care. We can carry out whitening in around one hour. Zoom! uses hydrogen peroxide gel to gently lift out stains left by tea, coffee, red wine, smoking and highly pigmented foods.
Veneers
Veneers are tiny sheaths of porcelain that we make to cover over imperfections on your teeth. You can use veneers to hide chips, cracks, worn edges, gaps, slight twists and leans and stains that whitening can't remove. Veneers are also great for making teeth that are too small appear larger. We custom-make veneers to match your teeth, and once they are in place, no one will be able to tell they are not your natural teeth.
Gum contouring
If you have too much gum covering your teeth and making them look shorter than they are, we can carry out cosmetic periodontal surgery to remove the excess tissue. This is done with a laser and there is very little bleeding.
Why not have a consultation to find out how cosmetic dentistry in Kings Hill can brighten up your most important non-verbal communication tool?