Contrary to what you may think, cosmetic dentistry does not only focus on the appearance of the teeth. Cosmetic dentists are equally committed to the health of teeth and gums.
At One Smile Oral Care, cosmetic dentistry in Kings Hill involves many treatments for creating the smile you desire.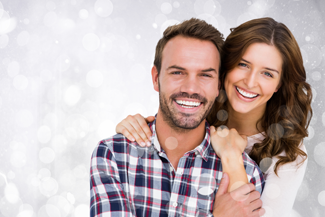 Whether you opt for teeth whitening or porcelain veneers among others, our dentists will concentrate on the aesthetic outcome as well as your oral health.
Once you choose the most effective treatment (or a combination of treatments), we can go ahead with cosmetic enhancements to help you achieve the smile of your dreams.
Teeth whitening
Yellow and stained teeth are very common and often prevent people from smiling. Whether the result of old age, genetics, caffeine, red wine or medications, discoloured teeth can brighten up with professional teeth whitening. At One Smile Oral Care, we offer custom-made, high-quality whitening trays for patients who wish to whiten their teeth at the comfort of their own home. Once you receive your trays, you will need to apply the bleaching gel to your mouth trays and wear them every day for a few weeks. You will be advised to use the gel until you have reached a level of whiteness you are happy with. The whole process may take 2 to 4 weeks, depending on the state of your teeth in the first place.
Porcelain veneers
Dental veneers have long been used for cosmetic purposes among patients who are displeased with the natural appearance of their smiles, but are reluctant to proceed with more invasive procedures. Porcelain veneers are small, ceramic shells which are bonded to the front of the teeth. Porcelain veneers are very versatile since they combine more than one treatment in one go. They can provide greater symmetry to the face, reshape chipped, cracked or broken teeth, straighten moderately misaligned teeth and even help patients achieve a brighter, whiter smile. Porcelain veneers are customised to match the size and colour of your natural teeth.
If you are interested in cosmetic dentistry in Kings Hill don't hesitate to schedule an appointment. Your new smile is within reach!