Having teeth and gums in optimum health is important for a happy life. What's more, visiting a dentist you trust to provide a thorough check-up and identify potential issues is really crucial. At One Smile Oral Care, we're a dentist in Kings Hill that works hard to establish positive and caring relationships with our patients, providing an excellent standard of treatment.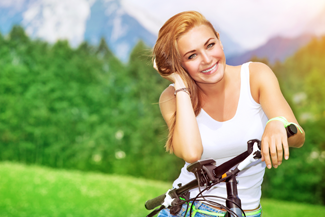 How it works
Joining our dentist in Kings Hill involves completing a form about your medical history. We'll book an appointment for you so that one of our dentists can provide an examination and assessment. Caring about our patients and making them feel happy and comfortable with their dental treatment is important to us. We like to make things easier for families. That's why at our dentist in Kings Hill, we aim to book in family members an appointment on the same day, or as closely together as possible.
Booking appointments
Our dentist in Kings Hill is open from Monday to Saturday to offer a wide range of appointments. Our times are flexible. If you're experiencing severe pain or toothache, our team will strive to book you an appointment for the same day.
Treatments
Everything from general check-ups and scale and polishes, to fillings, teeth whitening and braces are offered at our dentist in Kings Hill. For treatments, such as a crown, we can make it on-site while you wait, so you can have it fitted the same day. Whatever you need, we'll walk you through every part of your dental journey.
Looking after your teeth
Diet is important when it comes to healthy teeth and gums. Most people know that the sugary culprits, such as sweets and chocolate, are no-go areas. However, did you know about starchy foods? Bread, biscuits and crackers can contribute because mouth bacteria feed on the sugars in them, which then creates acid. This acid can attack your teeth for up to 20 minutes afterwards. It's most effective to limit your intake of these foods. Drinks, such as red wine and tea, are known to cause teeth staining, too. Foods less harmful to teeth include vegetables and calcium-based foods, such as milk. Foods such as cheese can also help to neutralise acid.