Embarrassed by your crooked or poorly positioned teeth, or that protruding bite that makes you feel self conscious? We at One Smile Oral Care provide numerous treatment programmes that help to correct all forms of malocclusions and misalignments.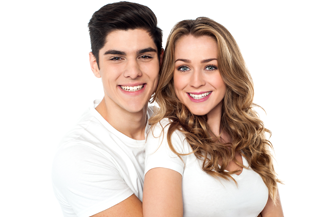 The history of Invisalign in Kings Hill
Twenty-odd years ago, there were not as many choices in teeth straightening methods as there are now. You had two options – to live with the imperfect teeth you were born with or opt for metal braces. Back then, conventional straightening aids were not as developed as they are now, which meant that treatment time was longer, the experience more uncomfortable for the wearer, and if you were an adult, the metal brackets were anything but discreet.
Invisible braces were invented because there was a gap in the market. Metal braces are typically seen as orthodontic wear for children, a rite of passage that many awkward teenagers go through, but embarrassing for adults. Concerns about donning metal braces in the workplace and still maintaining a professional image are top reasons that grown ups continue to live with bad teeth.
The inventor got the idea from the clear retainers wearers receive once their braces get taken out. If these retainers or aligner trays can keep teeth in place, surely, with the right design in place, they also work to move teeth into the desired position?
The early days
When they were first invented, clear braces faced some teething issues. The plastic materials used to make the trays were unpredictable and the dental impressions, made with putty, were often inaccurate. As a result, it was challenging to custom design trays that comfortably fit inside the mouth of its wearer.
The development of 3D scanners revolutionised this method of teeth straightening. Our clinic and others around the globe use these scanners to make your experience of Invisalign in Kings Hill a pleasure.
How do these 3D scanners work?
We use 3D scanners on our clients who are suitable candidates for treatment.
The technology is state of the art, taking 6000 images of your mouth per second. With these photographs, we can immediately identify your misalignment, which helps us to design aligner trays that are an exact fit to the shape of your mouth, as well as plan your treatment over the upcoming months.
These digital impressions also help us map out how your teeth will move during treatment, and give accurate and realistic predictions of the outcome you, the wearer, can see.
No metal brackets or a wiring system: how do invisible braces work?
Invisible braces are different from traditional braces in that they can be removed and are not made up of wires, bands and brackets, but practically invisible pieces of plastic placed over your teeth.
These clear mouth guards are designed to pull your teeth into place. Every two weeks, we provide you with new ones to replace them, slightly differently shaped to the last. Gradually, over time, your teeth move into the desired position.
Reap the benefits
Children, not just adults, can look forward to straightening teeth without having to go through the less than ideal experience of having fixed braces stuck on their teeth by having Invisalign in Kings Hill.
Consult with us today and get the process started. If invisible braces are not for you, we will find an orthodontic device that is sure to match your lifestyle needs.