Invisalign in Kings Hill is fast becoming one of the most popular methods of teeth straightening for teenagers and adults alike. We are proud to be able to offer this service to you and look forward to showing you all of the advantages that it has to offer.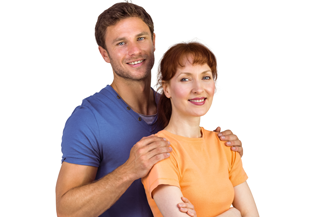 The fact that millions of people worldwide are overwhelmingly pleased with the end results says only half of what this product can offer their patients. Their dedication to innovative research and the bringing out of new digital technology to smooth out and quicken the process says a lot for the team behind the design.
You can benefit from many features that make your aligners uniquely your own. Every tray is digitally made for precision, exactly to the right measurements of your teeth. The initial scan that we make of your teeth is processed to create a step by step treatment plan that, through years of research, is proven to be the most efficient and effective way to straighten and perfect your smile.
Every two weeks you will receive a new tray to wear, which will gradually bring your teeth into alignment by pushing them into the right position gently and naturally. Invisalign in Kings Hill is really one of a kind, with results you simply need to see to believe.
During your initial consultation we can create a visual representation of the journey that you will go through, so that you can really see for your own eyes what changes can occur within a few months. The 3D digital scanner has a multitude of benefits which let us combine our skills with the latest technology to provide modern dental care that is accurate and faster than ever before.
Who can have this treatment?
You need to be eligible for this treatment in order for us to be able to lead you on the journey. By speaking with one of our specially trained dentists, you will be able to find out whether this treatment is right for you.
Complex cases are generally not able to be rectified with this treatment plan; it is more designed for the millions of people who have mild to moderate alignment concerns that would benefit from a  more streamlined method, rather than needing to go through the traditional braces routine.
This way, teenagers and adults alike are able to achieve the results that they are looking for, without all the added extras that are unnecessary for them. This will save you time and money. Dentists are able to tailor the treatment plan to suit your personal needs.
Another great advantage of Invisalign in Kings Hill is that the clear aligners are removable, meaning that you are free to eat the foods you love without concern for the impact you might have on the condition of the trays.
You should wear the aligners for a minimum of 20 hours every day in order to obtain the desired results, but you can remove them for a special occasion so that they can seamlessly blend in with your lifestyle.