Choosing Invisalign to straighten your teeth and bite is a wise decision. Not only are the aligners easy to use and comfortable to wear, but also you can take good care of your teeth and gums. Unlike regular braces which are difficult to clean properly and maintain, Invisalign aligners can be removed in case you want to brush or floss your teeth. This way you can always stay on top of your oral hygiene game.
At One Smile Oral Care, we offer Invisalign in Kings Hill and we can show you how easy is to take good care of your teeth when you are wearing your aligners. Following a few simple steps will ensure that your aligners will remain clean and effective.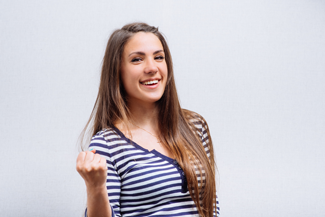 Don't eat with your aligners
One of the biggest differences between Invisalign and traditional braces is that Invisalign aligners can be taken out. However, you can't keep your aligners out of your mouth for more than 4 hours per day as this can hinder the successful completion of your treatment. Only remove your aligners when you want to eat or drink – but it's ok to have them on when you drink water. With Invisalign in Kings Hill you don't have to change your oral hygiene routine – simply remove the aligners every time you want to eat and re-insert them into your mouth after cleaning your teeth.
Don't forget to brush your teeth
At One Smile Oral Care, we recommend brushing your teeth at least twice a day while undergoing treatment for Invisalign in Kings Hill. However, ideally, you should rinse your mouth every time you eat or drink something so that your aligners won't stain over time. Rinsing with water should do the trick.
Don't leave your aligners dirty
Last but not least, it is equally important to clean your aligners so that bacteria do not survive on them. You can clean them either with lukewarm water or with a special cleaning solution (Invisalign has a branded one but you can also use a gentle denture cleaner).
If you are interested in Invisalign in Kings Hill and you would like to see if you can be a good candidate for this innovative teeth straightening treatment, call us today.