Crooked, crowded or misaligned teeth are usually easier to fix early in life. In addition, knowing whether your child needs teeth straightening and getting effective treatment can provide peace of mind. Taking action as soon as potential problems are discovered means more severe conditions can be avoided in the future.
In West Malling, a One Smile Oral Care dentist can address the structure of the jaw and teeth while the baby teeth are still in the mouth. This will help control where the permanent teeth will come through. With advances in dentistry, potential problems can be detected from as early as 5 years old.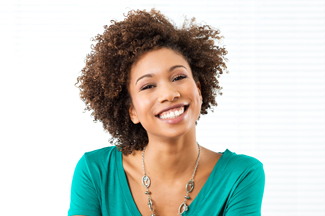 By age 7, your child's mouth will have grown with enough sound structure to predict how it will develop as the permanent teeth start to emerge. One Smile Oral Care's Dr Yasmin George is trained to identify bite issues at an early age and will know when it's time to explore braces in West Malling.
Braces for teens
The teen years are ideal for braces in West Malling because treatment can be timed with growth to produce optimal results. From conventional metal braces to Invisalign clear braces, there are many options for your teens, depending on whether they want to show off their braces or secretly make that perfect smile for end of school photos.
Clear ceramic braces
A popular alternative, particularly among older teenagers looking for braces in West Malling is clear ceramic braces. These use clear or tooth-colored ceramic brackets. They are a less noticeable than traditional metal brackets. They are also stain resistant, although people who smoke or drink coffee may eventually notice some discoloration.
Ceramic brackets may not be appropriate to correct all kinds of alignment or crowding problems as they can't withstand as much pressure as metal brackets. Speaking to our dentist will help in discovering whether they are appropriate for your teenager. Ceramic braces in West Malling can be a bit more expensive and sometimes can a take a bit longer than traditional braces to achieve the desired result.
Find out more by calling or emailing our friendly staff today. We will happily arrange for you to see one of our highly trained dentists.