Having a little cosmetic touch up here and there has become much easier over the years, and now having that 'Hollywood Smile' is something we all can achieve. With that in mind, here's a brief outline of your options for cosmetic dentistry in Kings Hill.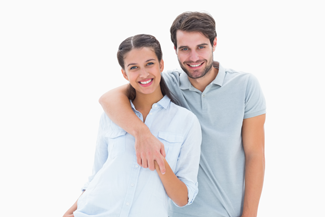 Invisalign
First on our list is our invisible braces treatment, or Invisalign, as it's more commonly known. This treatment is normally recommended by our team to sort out any crooked teeth you may have.
It involves the use of laser or LED mapping of your teeth to produce a custom fitting mouthguard that will slowly realign a crooked tooth or two over time, through the gentle application of force. The braces are easy to maintain, simple to clean and the process is relatively quick.
Dental implants
Next in our short list of cosmetic dentistry in Kings Hill is implants. This treatment involves the fitting of a prosthetic tooth, attached to a sterile Titanium screw, under your gum line and into your jawbone. The tooth is normally made from porcelain or ceramic, and after it's fitted the bone site should naturally heal back over the screw, to create a stable platform for your implant.
At One Smile Oral Care, we will take you through the implantation process in a quick and safe manner, with minimal discomfort.
This procedure is pretty popular with our patients, as it helps to create a natural looking smile and is easy to clean.
Zoom Whitening
If you're looking for those brilliant pearly whites, then our Zoom Whitening treatment may just be for you. Using a bleaching process, that strips away stains and discolouration, we're able to give you those whiter than white teeth that you deserve. A great feature of this procedure is that it takes a little over an hour, so you don't have to worry about spending too much time in the practice as we help your smile shine.
Veneers
In closing, one other option we provide is veneers.
These are essentially a small layer of ceramic or porcelain, that's placed over the top of your teeth, to give it a brighter and more natural look. We would normally recommend this to our patients as a way to cover up any cracks, crooked teeth or staining that might ruin an otherwise lovely smile.
The procedure is fairly straightforward; usually it involves stripping away a small layer of enamel on your tooth to create a pocket for the veneer. Then a mould might be taken, and this will be used to create a cap that is then placed over the top of the tooth and fixed in place with a dental adhesive. This is then cured and solidified to hold the veneer in place. The cap is fairly sturdy, and afterwards you can maintain it by just cleaning it as you would the rest of your teeth.
These are just a few of the treatments we have at our disposal to help you improve your smile. For other ways we can help you top up your teeth just ask our friendly team on your next appointment.