When you are about to invest a lot of money in something, you want to know it is going to be money well spent. You need to read reviews, talk to other people who have used that service or product, get a general feel for the thing. And that's kind of hard when the thing you want to use is invisible. You can't see how many other people are using it. That's the trouble with Invisalign in Kings Hill, it's big selling point is that it's a way to straighten your teeth without anyone knowing what you are up to.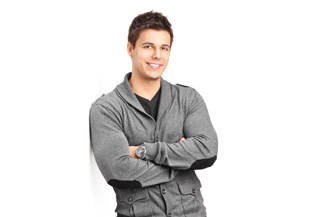 It's not like say, an Audi or a Skoda. You see those in the supermarket car park and you can, in theory, go ask their owner all about them as they unload their shopping. With Invisalign, there is bound to be someone you interact with on a casual basis, who is using it, and you will never know. It could be the person at the supermarket check-out. It could be your best mate's mate that you had a laugh with in the pub the other night. It could be that Skoda driver you just talked to about their car. You will never know because unless they choose to inform you that they are using Invisalign in Kings Hill from us at One Smile Oral Care, you won't spot it in their mouths.
What is Invisalign?
Invisalign in Kings Hill is a tooth-straightening system made of amazingly thin, clear plastic mouth guard-style aligners that fit over your teeth like a second skin. Once in place, you really can't see them, they hug the teeth and the gum line so snugly.
Inside each aligner are precision-placed bumps and ridges that press on your teeth to move them into alignment. You wear your invisible aligners for at least 20 hours a day. At first, the pressure from these ridges makes them feel as if they don't really fit, and they don't. The pressure moves the teeth over the course of the next 7-10 days, gradually wearing off. Once your aligner seems to fit well, it's time to move onto the next one in the series.