Are you looking for a dentist in West Malling? One Smile Oral Care could be the place for you. We offer a vast choice of preventive, cosmetic and restorative treatments for all our patients. Don't just take our word for it, visit our website to read the hundreds of personal testimonials from our happy patients. We've put smiles on their faces and we can for you too. Your smile makes a massive impact on your life. From first impressions to the overall health and wellbeing of your body. With our dentist in West Malling you can enjoy a healthy smile throughout the years.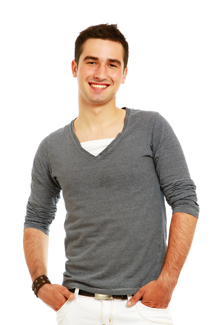 Restorative procedures
Restoring teeth is a huge part of our job. From routine fillings to complete dentures and everything in between, we are here to help you. Let's take a look at some of our common restorative procedures.
White resin fillings
A white resin filling is a tooth-colored plastic and glass mixture that is used to restore decayed teeth. They are also used for cosmetic improvements to change the color of your teeth or reshape rough edged teeth.
Aesthetics are another advantage of white fillings. Your dentist in West Malling can blend shades to create a colour nearly identical to that of your actual tooth. White resin fillings bond to the tooth to support the remaining tooth structure, which helps prevent breakage in the future.
Complete dentures
A complete denture is for people who have lost all their natural teeth. You can lose your teeth at any age, from accident, injury or infection. Your teeth take centre stage when you smile and make mealtimes enjoyable, which is why tooth loss can have a huge emotional impact on your life. Our resident dentist, Yasmin George, has over 25 years of experience helping patients overcome their anxieties resulting from tooth loss.
A denture acts as a removable replacement for missing teeth and gums, and is usually made of hardwearing acrylic plastic . One Smile Oral Care dentures are designed to closely resemble natural gum tissue and teeth, creating a natural finish.
Whether you need restorative work, cosmetic treatments or a routine dental check-up, our One Smile Oral Care dentist is here to help.