If you have the perfect smile thanks to white, clean, healthy teeth you are probably firstly already seeing your dentist regularly and frankly, you don't have to continue reading, just keep doing what you're doing. If you're not confident in your appearance, however, due to the way your teeth look, maybe it's time to consider cosmetic dentistry in Kings Hill. Although, it's important to ensure your general day-to-day dentistry is up to date, cosmetic dentistry can be that little bit extra that takes your smile to the next level.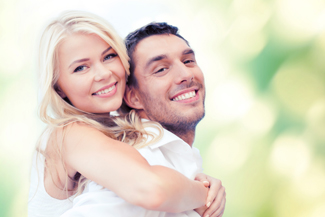 Our natural teeth may function well, but very few of us have the perfect Hollywood smile. In fact, it's probably true to say the perfect Hollywood smile is also down to dental intervention rather than mother nature. So although she can provide the perfect setting, a few dental enhancements could boost your confidence and help you light up a room with a quick flash of your pearly whites.
Speaking of pearly whites
If you enjoy life and love to eat, drink and possibly even smoke, it's likely that your teeth will have become discoloured over time. Even tea and coffee can have their effects on teeth staining, so what can you do to wipe away the revelry? Teeth whitening is a quick, simple but effective treatment. It can have quite an impact by removing years of surface staining. Although this is often available from over-the-counter preparations or at a beauticians, it's worth mentioning these are often not as successful in removing stains as the dental equivalent. In addition, if the whitening solution is applied incorrectly it can lead to the damage of your teeth and gums. Dental preparations are the safest, most effective teeth-whitening treatment available. So come and see us at One Smile Oral Care for your teeth-whitening treatments.
If you need more work such as treatments for chipped teeth or if you have small gaps that need closing, dental veneers can be an effective way to enhance your smile. Veneers maybe the solution for you and, thanks to our on-site digital scanning and Cerec milling technology, you could receive this treatment in one visit for cosmetic dentistry in Kings Hill.