When it comes to investments in presenting a better appearance to the world, the best way to work out if something is good value for money is to think of it in terms of cost per wear.
This method of testing value is used for buying clothes but also works well for smile upgrades with cosmetic dentistry in Kings Hill.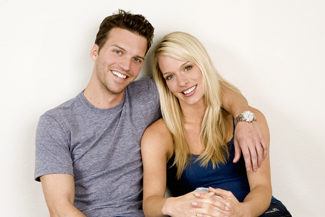 At One Smile Oral Care, we think cosmetic dentistry in Kings Hill is great value for money because your smile is one item in your appearance that people notice before anything else when they meet you. Your hair might be a right mess. You could be wearing the wrong shaped jeans, or shoes, but if your smile is big and bright and friendly and well ordered, then everything else will pale into insignificance.
In terms of cost per wear, nothing gives better value than a smile upgrade. Of course, some treatments last longer than others, and some are more invasive than others, but they all improve something that is in use all day every day (unless you are a very serious hermit who never sees anyone).
That said, let's take a look at the various treatments you can have with us at One Smile Oral Care.
Teeth whitening
This is very popular because it transforms the teeth without altering their structure in any way. But teeth whitening is not permanent. It removes surfaces stains and also gets into the tooth enamel to lighten it, but stains come back, depending on what you eat. So, when you factor in cost per wear, think in terms of the treatment lasting for several months. If you get the home whitening kit from us, you can buy top up treatment gel.
Cosmetic periodontal surgery
If your teeth seem too short, it may be that your gums are too long. We can remove excess gum tissue to reveal more of your teeth and balance out your gummy smile. This is a very long-lasting treatment, so great value in terms of cost per wear.
Veneers
New covers for damaged teeth. These last for about 10 years so are also great value for money.
Book an appointment to find out more about cosmetic dentistry in Kings Hill.