Designed to benefit teenagers and adults alike, Invisalign in Kings Hill is a chance for people to quickly and effectively realign their smile into a healthier and more aesthetically pleasing arrangement.
By taking away the unnecessary bits and remodifying the way braces are thought of, the creators of this innovative product have found a niche whereby people who are looking to improve their self-esteem by improving their smile can do so, also enjoying the journey along the way.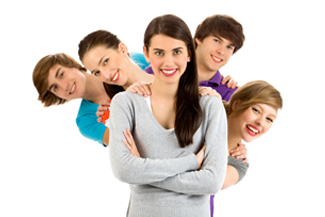 A lot of people may be put off from straightening their teeth as they do not believe that their professional image can maintain the effort that traditional braces require. With the use of clear and removable aligners, people from all walks of life can feel comfortable and confident knowing that their aligners are barely visible as they go through this journey.
Invisalign in Kings Hill are clear, removable trays that gradually push teeth into a straight position without the need for metal brackets or wires. It is perfect for any person who has all of their adult teeth and find that they have a mild to moderate degree of malocclusion, crowding, crossing or irregular spacing.
It is imperative that the aligners are worn as often as possible throughout the day and night and should only be removed for eating and cleaning the teeth. A good guideline is to aim to wear the aligners for a minimum of 20 hours everyday in order to expect the desired results.
How are they made?
We create them by taking special digital impressions of your teeth. We previously needed to use a mould that was a little uncomfortable, but now we are able to create this mould digitally, which has the additional benefit of being more precise as well.
The software is able to map the complete transformation of your smile from the beginning right through to the end. It is said to be quite empowering to be able to visually see what the changes to your teeth will look like. This is the time to get excited about what your future smile will be like.
With this information, a series of digital produced custom made aligners will be made for you to wear in 2 week intervals. They gradually move your teeth at the right time and in the perfect increments to easily and comfortably prepare your teeth for the next aligner. By the end of the treatment, your teeth will be aligned into the position that you have desired.
There are certain criteria that you need to meet in order to qualify to be able to use this treatment effectively. We invite you to come and speak with us about your wishes to have straight teeth and a healthier mouth so that we can quickly assess you in order to get the ball rolling.
It is a major decision to have such a treatment done, however many of our previous patients simply wish they had it done sooner so that they could improve their self-esteem and move onwards and upwards in their lives all that much sooner.
Don't delay, speak to us about having an initial consultation and start your journey to a happier and more confident smile with Invisalign in Kings Hill.