Here at One Smile Oral Care, we don't just create healthy smiles, we make happy ones too. Once we've given your teeth a clean bill of health, you may want to consider enhancing their appearance too.
In Kings Hill, cosmetic dentistry is an art and science that considers the overall look of your face. We don't bleach your teeth to a frightening shade of white and send you out into the world to blind anyone you meet: we aim to enhance your smile and bring out its natural beauty.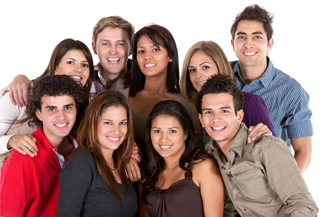 Our cosmetic dentist is Dr Yasmin George. Yasmin is a highly experienced dentist, having been in practice for 30 years. She has worked for many of those years in cosmetic dentistry in Kings Hill, providing teeth straightening, teeth whitening, veneers and gum lifts. Yasmin is also herself a nervous patient, so she knows that sitting in the dentist's chair isn't easy for everyone. She offers a range of techniques to help ease anxiety and soothe the nerves.
Yasmin has a particular interest in teeth straightening, including using Invisalign clear aligners and Damon braces. Both these options are popular with our adult patients because they get the job done more quickly than traditional braces, and in the case of Invisalign, are transparent. So, no awkward conversations or stares from strangers in the street because you have a mouth full of metal.
Yasmin is known for her calm, honest and approachable manner. She believes in empowering her patients to make an informed choice about their cosmetic dentistry in Kings Hill. She offers a wealth of information and advice and is totally transparent about price, so patients know exactly what to expect and how much it will cost. Nothing is left in the dark.
She also delights in seeing the transformation that can occur when someone loves their smile, perhaps for the first time in their life. Seeing her patients grow in confidence is one of the best things about her job.
Come into our surgery today and talk to Yasmin about how cosmetic dentistry in Kings Hill could give your smile a brand-new start.